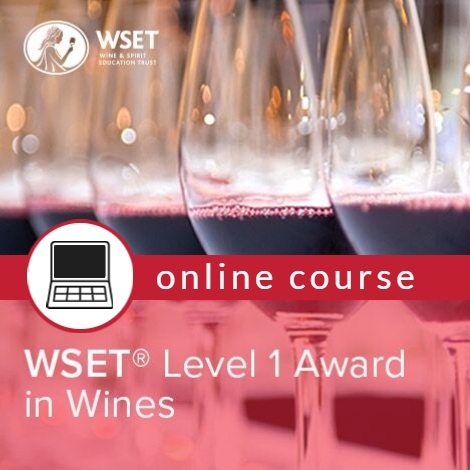 WSET Level 1 Wines ONLINE
The Level 1 Award in Wines online course covers the same syllabus as the classroom course but is delivered by ZOOM - you will taste and learn in a LIVE study group guided by one of our certified wine educators – a great opportunity to meet, chat, and taste with fellow enthusiasts!
Why choose to study online with us:
Our courses offer a near classroom experience online - you will be tutored through your course by a professionally qualified wine tutor, they are not 'self-study' or 'distance learning' courses
Our courses cover the same content as the classroom courses
You will be able to interact LIVE with your tutor and ask any questions you have
We offer a different course formats including evening, weekend and condensed courses so you can choose the format that suits your schedule
The convenience of an online exam, take your exam in the comfort of your own home at a time that suits you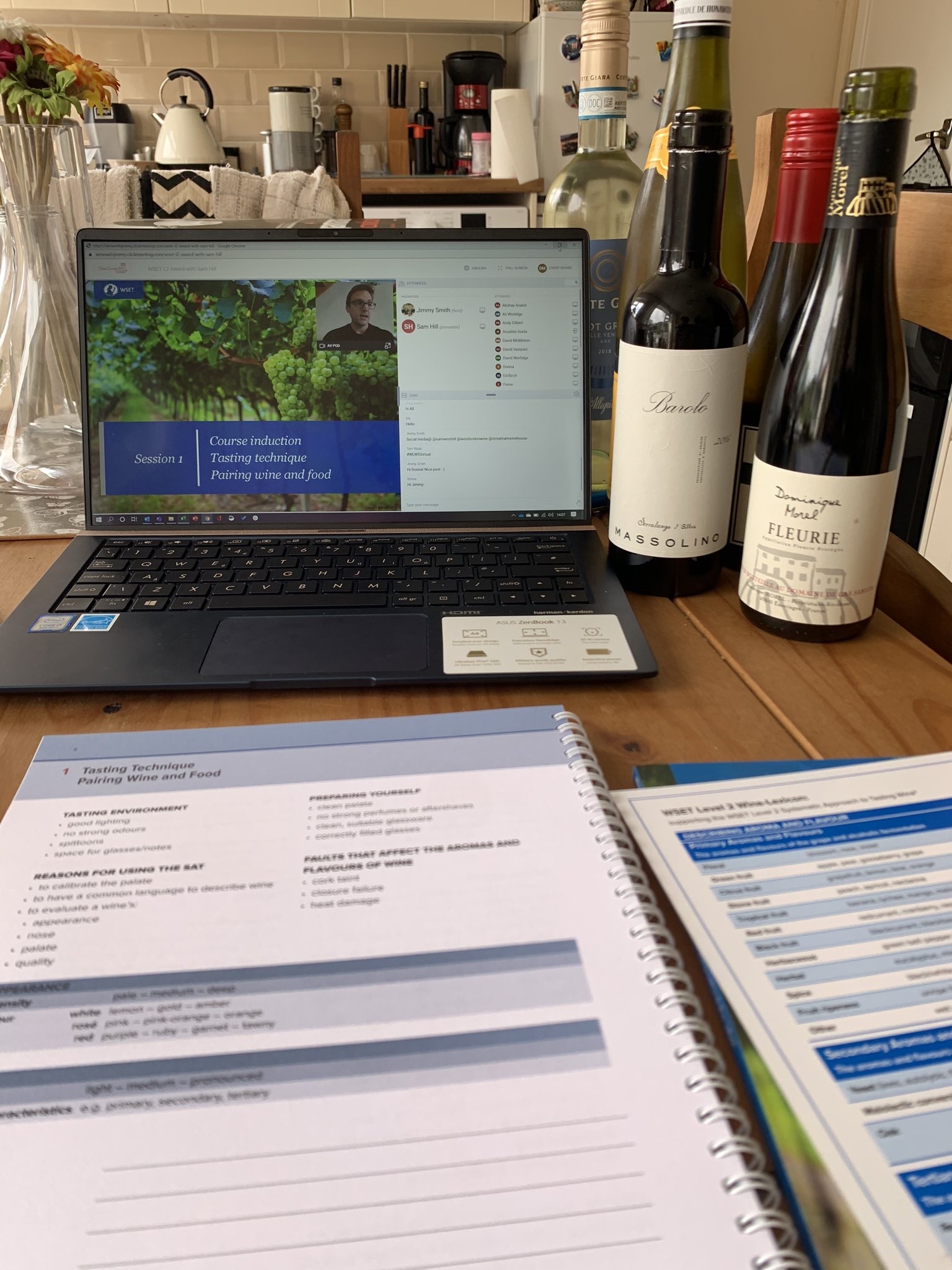 You don't need to worry about sourcing wines to taste on your online course. Our wine experts have specially selected a range of wines for each course to illustrate key learning outcomes. When you register for the course you will be sent a secure link with an option to buy the recommended wines at an exclusive discounted price. (Note: West London Wine School price includes wine samples).
All courses booked include an individually tailored support package designed to ensure that you are fully prepared for your exam including:
Telephone/e-mail based mentoring service
Online exam preparation session
You will have the option of taking an online exam (select your school below for full details) at a date and time convenient to you OR you can choose to take it in person at any of our classroom centres nationwide (select school for details of dates etc)
All the course tutors are knowledgeable and passionate about wine and they are some of the best wine educators in the business.
Find your nearest WSET Level 1 Wines ONLINE course provider
For dates, prices and more information - select your location below :
Frequently Asked Questions
WSET Courses FAQs
Can you do WSET courses ONLINE?
Local Wine Schools in the Press

'The best wine courses and classes in the UK'
Daily Telegraph

'Londons loveliest wine tasting classes'
Time Out Magazine
Top