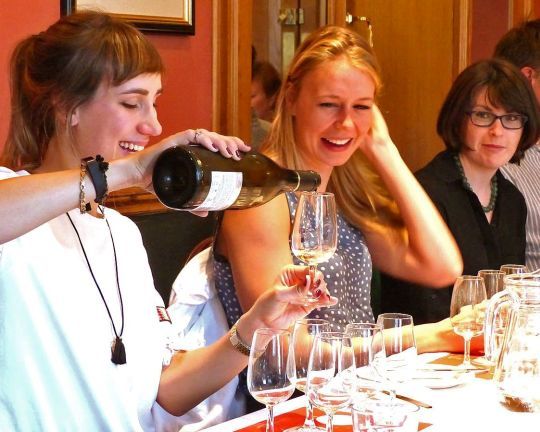 Our full-day events on Saturdays are designed to rapidly accelerate your wine knowledge.
Following a welcome glass of Champagne, you will taste twelve wonderful wines representing a huge variety of styles from around the world, with a delicious two-course lunch between morning and afternoon sessions.
No experience necessary, as we take you "virtually" around the world of wine, sampling wines from some of the most famous wine regions of the world.
On top of that, it's great fun, and you will meet like-minded people. Beautiful friendships have been formed on this event!
As ever, no sales pressure, we don't sell wine.
Filter results
Weekend/day?
View options