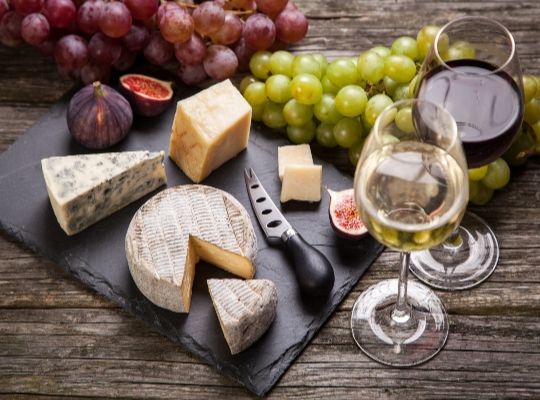 Our Cheese & Wine Workshops are relaxed and informal occasions that create an opportunity to explore classic flavour combinations as well as discuss the guiding principles behind successful food and wine matching.
In the workshops we will also talk about what makes wines taste the way they do and why a particular wine complements certain cheese and not others.
These evenings always sell out quickly, so early booking is advisable.
Food and wine workshops are popular as gifts and can be purchased as a Gift Voucher
Recent 5-star TripAdvisor Review: "An entertaining and informative evening... certainly not disappointed... a pleasant way to spend an evening and we came away saying 'when can we do this again'?"
Filter results
Weekend/day?
View options