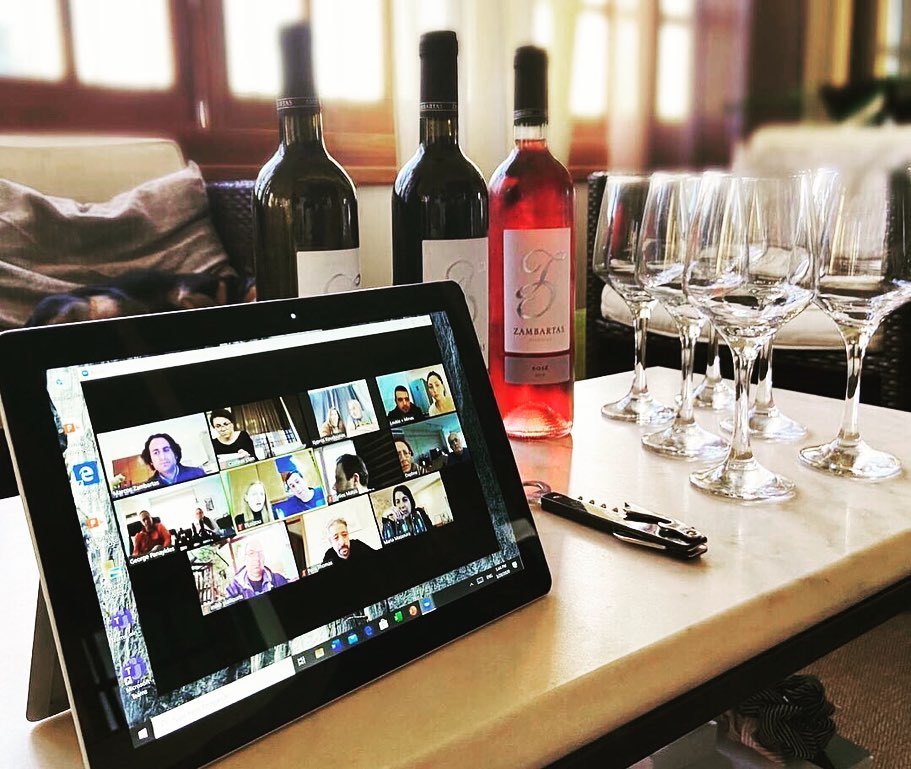 Posted on
Just 15 months ago I could count on one hand the number of Zoom tastings I'd been invited to. However, like just about everything else, wine went online during the pandemic and it's a trend that looks set to stay. There's something really special about anything that can bring people together when we are forced to stay apart.
Of course, wine tasting has always been a fun way to get family, friends, or work colleagues together. It's a shared activity and a great way to connect with people, make memories and pick up handy wine tips.
Now some might say that you need to be face to face to make the most of the social experience. Well, I'll admit I've been pleasantly surprised by how social tasting wine online can be. In my experience guests seem to lose their inhibitions very quickly when they are tasting wine from the comfort of their armchair or kitchen table. This is probably down to the fact that when tasting wine at home guests are in control of the size of their glass and tasting measures!
Once guests have mastered the art of de-muting and have got used to expressing themselves by using emojis or thumbs up, it's amazing how quickly the atmosphere builds and tastings develop their own flow. "Chat" seems to be a less intimidating way of asking a question and encourages little side conversations which help bond everybody together.
Practically, online wine tasting means thankfully you don't need a designated driver, and no one needs to travel. This makes wine tasting very accessible and easy to participate in. Of course, it also makes it easy to bring people together from all over the country in large groups and small.
There are certain things that you can do online that are hard to re-create in a traditional face to face tasting. The full screen experience of Google Earth allows a host to take guests into the vineyards where the grapes are grown. In a world where we can no longer take a trip overseas, being able to take people on a virtual journey to experience the culture, cuisine, sights and sounds of wine regions goes some way to quenching their thirst for travel.
And who better to bring a wine to life than the person who made it? Another advantage of tasting wine online is that winemakers can dial in and can share their stories and passion for wine with the people who drink it. At the same time guests can get their questions answered by the person who made it.
Of course, the success of any online wine tasting is in large part down to the ability of the host to steer the party – there's nothing worse than a silent pause on Zoom. A good host will manage the room, guide guests through the structured content and create lots of opportunities for interaction to make sure everybody feels involved.
Do I think online wine tasting will replace tasting wine face to face with people? No. However online wine tasting is a great way to spread the wine tasting net further and makes it more accessible for more people to enjoy wine – now that's got to be a good thing.