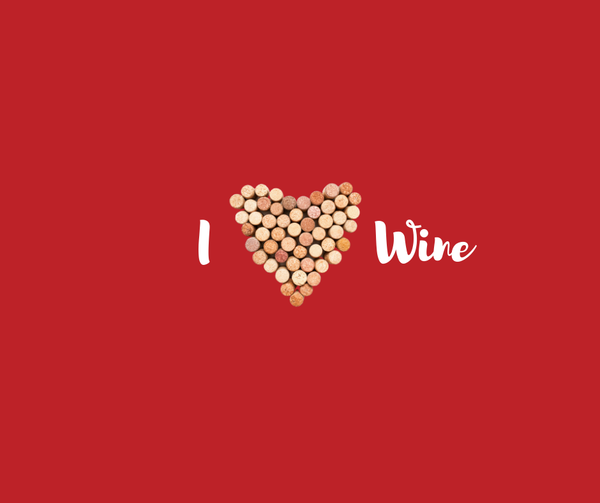 Posted on
My love of wine goes back to my youth. I was lucky enough to grow up in an environment in which wine was readily available at home. Not expensive wine just bottles from the local supermarket and off-licence. My early associations with it are social occasions full of fun and laughter, and the clinking of glass as family and friends raised their glasses for a 'Cheers.' As a young adult my most cherished conversations with my father were shared over a glass of wine.
When it came to my early career, I decided to indulge my curiosity in wine and join the wine industry. I was lucky enough to travel with my job to some amazing vineyards and meet some incredibly passionate people who had devoted their lives to wine and wine making. By then I was hooked.
5 reasons why I love wine:
Who doesn't love a good story? Behind every glass of wine there are always stories to be told. Wine is totally unique because the way it tastes, and smells is directly influenced by the personality of the people who make it and the decisions they take in the vineyard and winery. I've met many winemakers and grape growers from the maverick and quirky to the super-scientific but what has always struck me is how you can taste their personality in the wines they make. Telling the story of the place where the grapes are grown and the people who make it means a glass of wine becomes a snapshot of a specific time and place.
Wine is great with food. If you've been to one of my food and wine pairing events, then you'll know how easy it is to bring food and wine together in a way that can transform a mundane meal into a culinary experience! Take Champagne, or a good English Fizz, paired with traditional British Fish and Chips. The acidity in the wine cuts through the carbohydrate and fat and cleanses the palate ready for the next mouthful and there's a fantastic contrast between the crispy, crunchy batter and the soft, foamy fizz that helps take this humble dish to dizzy new heights. This is just one pairing, there are literally thousands of combinations to explore.
There's always a new wine to try. Wine is made in dozens of different countries and is made using different grape varieties by different people with different philosophies. No one glass of wine is the same as another. Red, White, Rosé, Sparkling, Sweet, Fortified & Natural, wine is made in a huge range of styles so there is literally a wine for everyone. Even if you managed to try every wine in the world over the course of a year, you'd have to start again the following year as vintage variation means that some wines will taste subtly different from one year to the next. I've been in the wine industry over 20 years and I'm still discovering exciting new wines.
Wine enhances any social occasion. Wine can bring people together in a way which no other drink can replicate. Wine is a drink made to be shared. There's something very special about opening a bottle of wine with a loved one or friend. When enjoyed in the company of others it helps create bonds and connections through a shared enjoyment and appreciation of the wine itself. And of course, no celebration is complete without a glass of sparkling wine raised in a 'Cheers' as a way of recognising the importance of the occasion
There are health benefits too. Research has shown that when enjoyed in moderation, wine can help with a general sense of well-being given its association with social activities. The potential health benefits of wine are also well documented. From heart-health to anti-inflammatory properties there are health benefits associated with moderate consumption of wine. However, moderation is the key word, any health benefits are easily lost if you don't follow sensible drinking guidelines.
I hope you enjoy wine as much as I do. There's a lot to love and always a new bottle to enjoy. Cheers!
If you enjoyed reading my blog, you might enjoy one of our themed evening wine tastings in which we bring the wines of a country or region to life.