A taste of what you will experience on our WOW course
This is an informal and practical course designed for people who enjoy wine and would like to learn a little more. No previous wine experience is necessary.
We'll show you how to taste wine like a pro and then you'll start your six week journey around the world of wine guided by an expert wine tutor. We'll explain how a wine's aromas and flavours are influenced by the place where the grapes are grown and how the wine is made. You'll discover new wines and learn how to identify different styles and grape varieties.
You'll also get lots of useful hints and tips about wine including how to store it and how to pair it with food.
By the end of the course you will know how to find wines you'll like and know where to go to find good value wines.
Our World of Wine Course makes a fantastic gift for anybody who enjoys wine and can be purchased as a gift voucher. Gift Voucher for ONE or Gift Voucher for TWO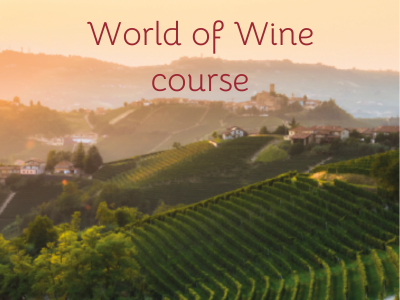 Starts
Tue 16
Jan
- 2024 -
World of Wine Course
Explore the world of wine with us as you swirl, sniff, and slurp your way around the world's major grape varieties, countries and regions.
£200.00
Gift options available
Sorry, Sold Out
More Info
What if can't make one of the evenings?
Not a problem. You can either send a substitute, pick up the missed session on the next World of Wine Course, or obtain a credit voucher valid for other Norfolk Wine School courses and tastings.
Local Wine Schools in the Press

'The best wine courses and classes in the UK'
Daily Telegraph

'Londons loveliest wine tasting classes'
Time Out Magazine