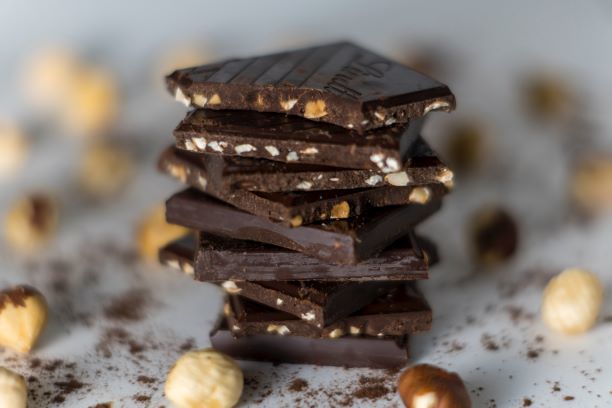 Posted on
Did you know that around the world today, the 7th of July, is the day to celebrate chocolate? World Chocolate Day, or International Chocolate Day, is the day chocolate lovers across the world indulge in a celebration of one of life's most simple pleasures.
When it comes to pairing chocolate and wine though, it can be tricky because chocolate is sweet and contains tannin (the same compound found in wine that tastes bitter and makes your mouth dry out) both of which pose problems when trying to pair with wine.
However, if you follow my simple food and wine pairing principles then you'll discover some heavenly chocolate and wine combinations.
Firstly, it's all about balance. In any pairing you should always be able taste both the chocolate and the wine so the more intensely flavoured your chocolate, the more full-bodied your wine should be. Use the cocoa content as a guide; the higher the cocoa content, the more body you need in your wine.
Secondly, while you can pair red, white, or rosé wine with chocolate be aware that any red wine that's dry and high in tannin is generally going to be difficult to pair with chocolate. Generally, a red wine that's lower in tannin will work better as you'll avoid a 'clash of the tannins'! It's amazing how the juicy-fruit flavours of a red wine made from super-ripe grapes create a satisfying contrast to the bitter flavours of dark chocolate.
There are subtle flavours derived from both the cocoa bean and the roasting process that come through naturally in chocolate such as berries, nuts, caramel and smoke, and of course it can have flavours added through a whole range of fruits, nuts, salt and other ingredients. One way to create a perfect pairing is to try to create a complementary pairing by matching the dominant flavour profile in your chocolate with a similar flavour in your wine.
Finally with chocolate being high in fat there's always the potential to create pairings in which the acidity in a wine helps cut through the creamy chocolate leaving your palate cleansed, refreshed and ready for more!
My top chocolate and wine pairings:
With dark chocolate – one of my favourite combinations is dark chocolate with an intensely fruity Red Zinfandel from California - this a powerful yet satisfyingly complimentary pairing. Add some fresh ripe cherries into the mix and you'll create something really special! If you're pairing a really dark chocolate (80% + cocoa content) then a rich, warming LBV Port would hold up better to the intensity of flavour.
With milk chocolate – there are a couple of options here. Try it with a glass of (very lightly chilled) Tawny Port – the nutty and caramelised character of the Port will pair superbly with milk chocolate. Even better if the chocolate has nuts in it. Or you could try pairing it with a sweet white wine like Sauternes from France with its delicious flavour profile of marmalade, nuts and honey that will blend harmoniously with any good quality milk chocolate.
With white chocolate – the mellow sweetness and buttery, creamy profile of white chocolate makes it a match made in heaven with a demi-sec (slightly sweet) style Sparkling wine, such as Champagne. The acidity will help cut through the creamy mouth-coating texture and the subtle sweetness of the wine will balance perfectly with white chocolate. Another great fizz option would be an Italian Moscato d'Asti with its sweet & subtle bubby personality; add some fresh strawberries to elevate this pairing to a whole new level of sensorial pleasure!
Remember, we're talking about pairing of chocolate and wine, don't take it too seriously, experiment and have some fun!