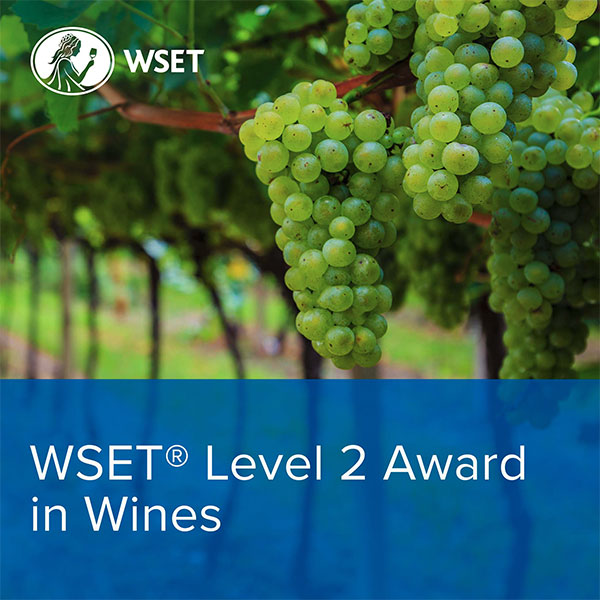 As seen on

Event Description
The Level 2 Award in Wines is a structured course that takes you from beginner to intermediate level. This is the classroom version and students may start here (it is not necessary to first complete Level 1.)
This course is held on 3 consecutive Mondays with the exam on the final afternoon.
Please note that to allow time to register candidates with WSET, the final date for enrolment is 10 working days before the course start date. Enrolments after this date may not be allowed or may incur a late entry fee.
You'll gain knowledge of the principal and regionally important grape varieties, the regions in which they are grown and the styles of wine they produce. You'll explore factors that impact style and quality and learn how to describe these wines with confidence.
At a glance:
· 40 + wines tasted
· 16 hours tuition
· 12 hours home study
· 60 minute multiple-choice exam
For more detail on the course structure & content, as well as assessment criteria and sample exam questions - View the full Level 2 course specification
Local Wine Schools in the Press

'The best wine courses and classes in the UK'
Daily Telegraph

'Londons loveliest wine tasting classes'
Time Out Magazine