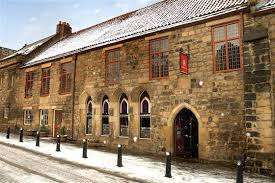 About the venue
Newcastle Wine School is based in meeting rooms above Blackfriars a former Priory in the heart of the city of Newcastle.
Please note as a consequence of this historic location we regret that there is no disabled access to the meeting room.
Blackfriars Restaurant, Friars Street, Newcastle NE1 4XN. An easy 5 minutes walk from Central Station or St James.
How to get there
Blackfriars Newcastle
Friars Street
NE1 4XN
See map at bottom of page