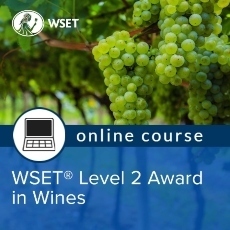 WSET Online Level 2 - Evenings inc. Exam
EVENING COURSE. This beginner to intermediate level qualification course provides a structured exploration of the world of wine and is suitable for both wine industry professionals and wine enthusiasts. Please click on more info for more details.
£395.00
Gift options available
Sorry, Sold Out
More Info

'The best wine courses and classes in the UK'
Daily Telegraph

'Londons loveliest wine tasting classes'
Time Out Magazine

Best Wine Courses - "5 Wine Schools I rate"
Delicious Magazine