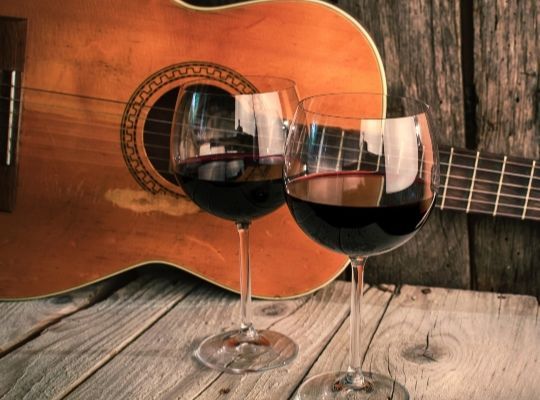 As seen on

Course Description
There is a quiet revolution in Spain. A new generation of winemaker is working inhospitable slopes and nurturing abandoned vineyards in hidden corners of rural Spain. Their purpose? To bring life to the diversity of Spanish terroirs. Often working with little known, almost forgotten native grape varieties they are bringing new life to old vines. Ecologically aware, these young winemakers are committed to a vision of low intervention wine making.
In this four week course we look beyond the mainstream to bring you rewarding new discoveries. As the wines are being imported directly from small, artisanal bodegas in Spain, numbers are strictly limited.
If you thought that you knew Spanish wine, look again.
Week 1- Green Spain and the Duero Valley (Galicia, Basque Country, Castilla y Leon)
Green Spain, stretching from the Atlantic coast to the Pyrenees. We will taste cool climate Albarino, Mencia from heroic mountainside vineyards and the Basque favourite, Txakoli.
Week 2 – The Meseta (Castilla y Leon , Castilla La Mancha, Madrid, Extremadura)
The heart of old Spain, home of Don Quixote. This tasting will of course include the popular spicy reds from Ribera del Duero and refreshing Verdejo from Rueda. We will also taste lesser known wines such as old vine Garnacha from the mountains outside of Madrid and re-imagined wines from Spain's most planted white grape variety.
Week 3 - Ebro Valley (Rioja, Navarra, Aragon, Catalonia)
In this tasting we follow the Ebro River from Rioja to the Mediterranean coast. Along the way investigating village wines from mountainous vineyards, Spain's best rosés and Catalan wines from Terra Alta and Montsant.
Week 4 - Mediterranean (Catalonia, Valencia, Murcia, Andalucia, Mallorca and Canary Islands)
Sunny Spain. Our journey takes us from the French to the Portuguese border and across the seas to Mallorca and the Canary Islands. A journey that takes in unusual expressions of grape varieties such as Xarel-lo and Palomino and exciting wines from the emerging regions of Valencia and Murcia.