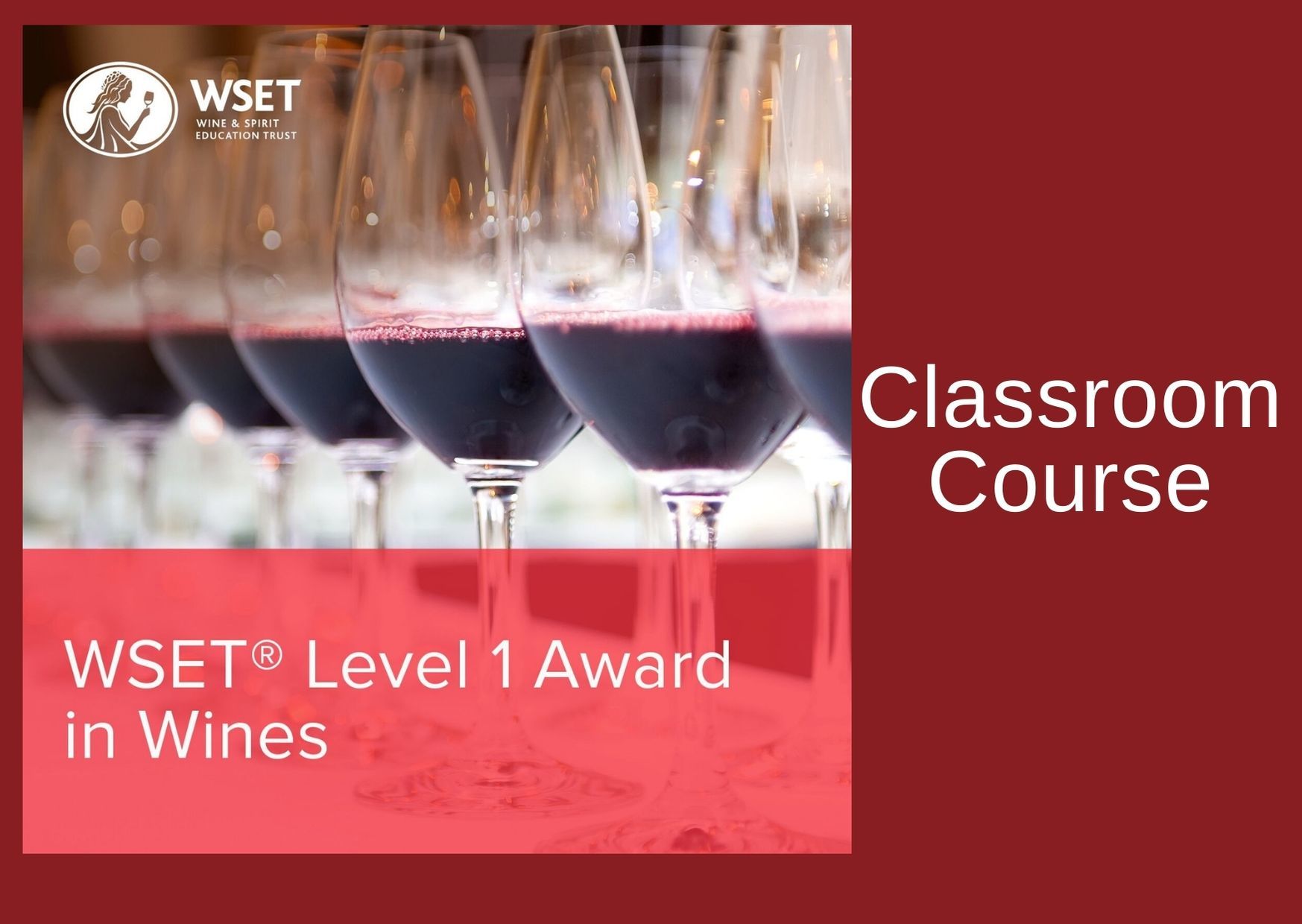 Course Description
Wine Tasting : Taste and describe wines using the WSET® Systematic Approach to Tasting
Food and Wine Matching : A practical guide to the key considerations when matching food and wine successfully
Wine Service and Storage : Learn the correct way to store and serve wine and recognise common faults found in wine
Social Responsibility : A guide to sensible drinking
Types and Styles of Wine : Learn about what makes wines taste different
Grape Varieties : Learn about the characteristics and styles of wines produced from the main grape varieties
Main white grape varieties: Chardonnay, Sauvignon Blanc, Riesling
Main black grape varieties: Cabernet Sauvignon, Merlot, Pinot Noir, Syrah/Shiraz
Named Wines : Pinot Grigio, Sancerre, Chablis, Sauternes, Beaujolais, Châteauneuf-du-Pape, Rioja, Chianti
Number of Wines Tasted : Minimum 9 wines will be tasted as part of the course
Study Materials : Students will receive the WSET Level 1 Study Guide
Duration of course : 6 hours tuition plus the examination
Examination : 30 multiple-choice questions to be answered in 45 minutes. A mark of 70% required to pass
Certification : All students who pass will be issued with a certificate suitable for framing and a lapel pin.
The Fee includes
study book
9 wines
professional WSET tuition by WSET-Certified Tutor
examination fees
internationally-recognised WSET qualification certificate
Including...
WSET Level 1 Award in Wine
David Game Private College
10:00am
David Game Private College
4:00pm