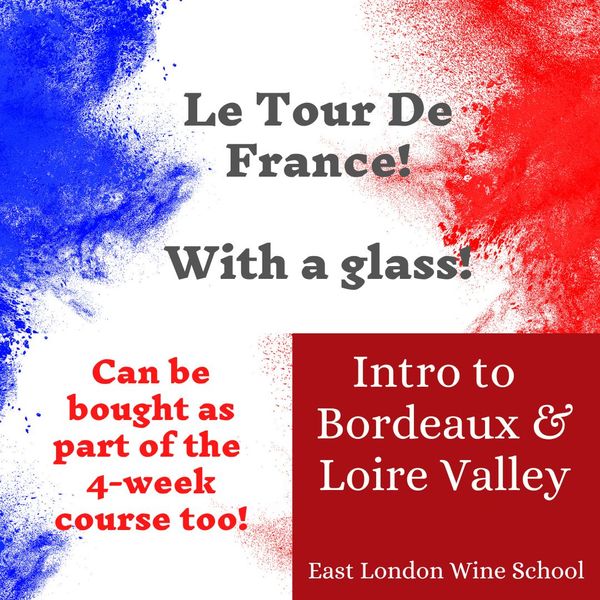 Intro to Bordeaux and the Loire Valley
Wines from Bordeaux are known and drunk all over the world! Their famous signature blends are copied by some of the best wine makers. We're also exploring the Loire Valley in this tasting, home to some big names like Sancerre and Vouvray!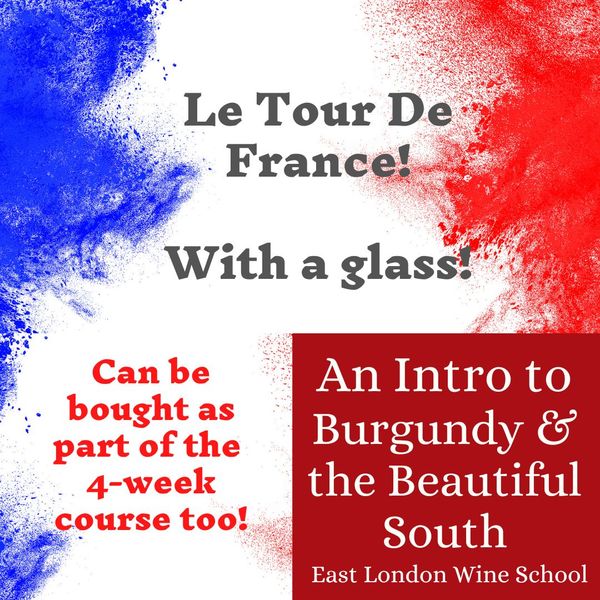 Intro to Burgundy and South of France
Wines from Burgundy, are the most expemsive in the world, wines that films are made about. Not only tatsing these majestic wines, also the wines from the most innovative region of the South. Names like Fitou, Picpoul de Pinet, Corbiere...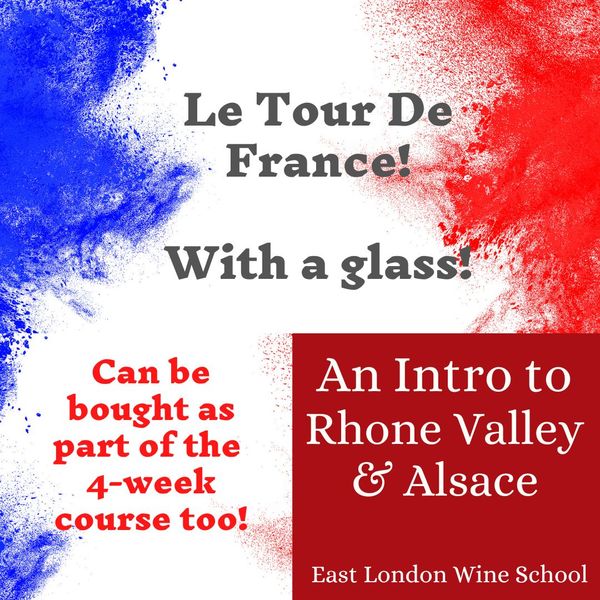 Intro to Alsace and The Rhone Valley
Wines from Alsace are aromatic and soooo delicious. A unique part of France (find out why) mainly white wines, but then we're headed over the the Rhone Valley - home to Chateau Neuf Du Pape...one of the big hitters of the red wine world!

'The best wine courses and classes in the UK'
Daily Telegraph

'Londons loveliest wine tasting classes'
Time Out Magazine

Best Wine Courses - "5 Wine Schools I rate"
Delicious Magazine