Wine Tasting & Wine Courses in East London
East London Wine School
Welcome to East London Wine School - we are an award-winning wine education company.
We specialise in wine tasting events and WSET Courses in London - for anyone who enjoys wine and would like to taste and learn more.
We are part of Local Wine School - the largest independent provider of WSET courses in the UK.
Wine Tasting In-Person or Wine Tasting Online
Enjoy Wine? And would like know a little bit more about it?
The best way to learn about wine is tasting it, right?
Taste lots of different wines from different wine regions.
Become more confident when ordering or buying wine.
Book Now and start your journey through the world of wine!
Prefer a more structured approach?
Try a WSET Course, great tutors, wines and a qualification at the end
Open to everyone, we offer WSET Level 1, Level 2 and Level 3
Need to organise a Corporate Event?
We have fab reviews and would love to help you more
Not sure where to start?
Wine is for everyone and wine tastings should be fun! But we know wine can be a bit daunting, scarry, even mysterious or pretentious! Join us at the Introduction to Wine Tasting, no question is a daft question, we're here to help you, build your confidence and master the World of Wine!
Everyone is welcome, no previous experience required, we're looking forward to meeting you soon.
WSET Courses
Most people who join us for a WSET course are wine enthusiasts, you don't have to work in the wine industry. Are you keen to learn more, or starting your career in the hospitality industry? Then you're in the right place to start your journey!
"I finished with a world of wine knowledge and a world of love for it." Patrick L.
Something Different?
For a huge range of tasting events check out our Explore and Enjoy categories. Here you'll dig a little deeper into wine regions and grape varieties! Fine Wine Tasting Events might be a great gift for yourself or a friend. Virtual wine tastings available. Of course we can come to you too, for a Corporate Event. Can't see what you're looking for, then please get in touch.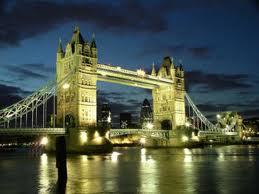 Some of our reviews:
"5 stars says it all. This is a very accessible, relaxed, fun and informative course. Sam is an enthusiastic and passionate tutor. Good value. Great wines!" Oct 2020
"I wanted to say thank you for your presentation last night. It was absolutely fantastic and the attendees all had a fantastic time and loved the interaction throughout. " Lynne, Corporate wine tasting via Zoom Sept 2020
"I've had an absolutely wonderful learning about wine and discovering my hidden passion with ELWS. Sam is a fantastic instructor, fun and engaging." Ricardo, Sept 2020, WSET Courses