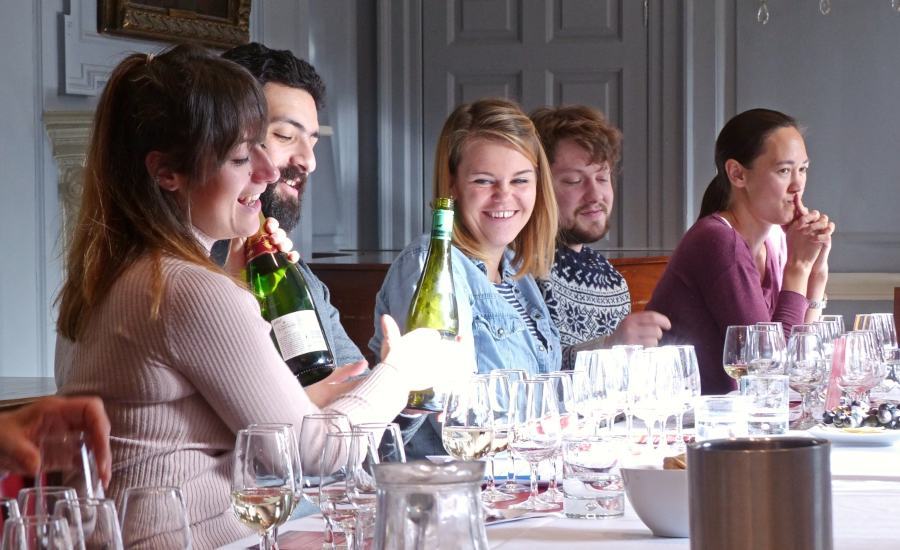 Join us for a fun wine tasting day 11am to 4pm including a delicious two-course lunch.
At each day we sample 13 wines learning what makes each one different and why. We even demonstrate how to open a bottle of Champagne with a sword (sabrage)!
There's a choice of two venues you can attend - a central Cambridge hotel and a beautiful University venue. For the University venue we'll include a mini tour.
Our Saturday courses are relaxed and informal experiences suitable for anybody from beginners to enthusiasts.
An open dated gift voucher makes a great gift idea:
Filter results
Weekend/day?
View options