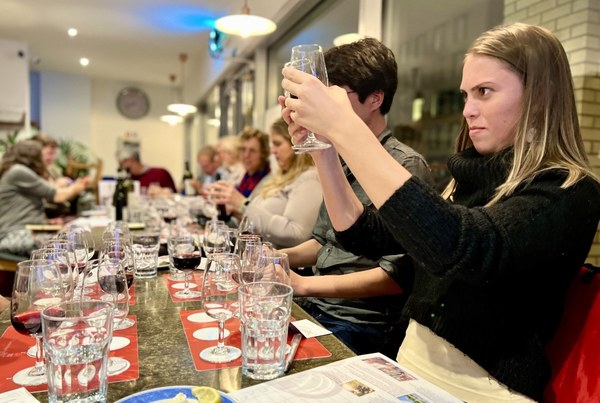 Join us and taste some wonderful wines as we explore different regions, wine styles and grape varieties on a themed evening tasting.
These events are relaxed, informal and sociable - suitable for everyone from the beginner to experienced taster.
We always sample at least six delicious wines explaining what makes them taste the way they do. There's always plenty of opportunity to ask questions and to chat with other guests.
For a perfect gift idea, you can give someone a Wine Tasting evening as an open-dated Gift Voucher. Vouchers last two years and your recipient chooses a convenient date and theme from a constantly refreshing list.
£35 Gift Voucher for ONE or you can get a £70 Gift Voucher for TWO


'The best wine courses and classes in the UK'
Daily Telegraph

'Londons loveliest wine tasting classes'
Time Out Magazine

Best Wine Courses - "5 Wine Schools I rate"
Delicious Magazine