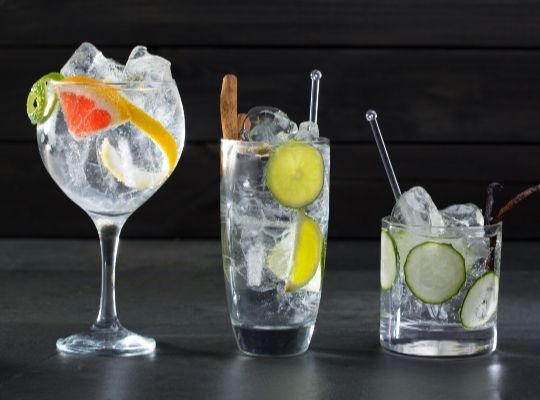 Cambridge Wine School has hosted many educational gin tastings and would happily arrange a private gin tasting for you and your friends.
At our private gin tastings, we sample 6 craft gins, including local gins. Each gin is explained so you know why it tastes the way it does, and we try each with a different garnish so you can see the effect that both tonic and garnish have on the flavour.
There are fun quizzes as we go along to explore your preferences about gin and the experience lasts 1.5 hours.
Our minimum charge for a group is £600 covering the first 15 people and then £40/head per every additional person. We can run this event for any number including groups of less than 15.
If you are interested please send an enquiry email to:
info@cambridgeshirewineschool.com.
Local Wine Schools in the Press

'The best wine courses and classes in the UK'
Daily Telegraph

'Londons loveliest wine tasting classes'
Time Out Magazine