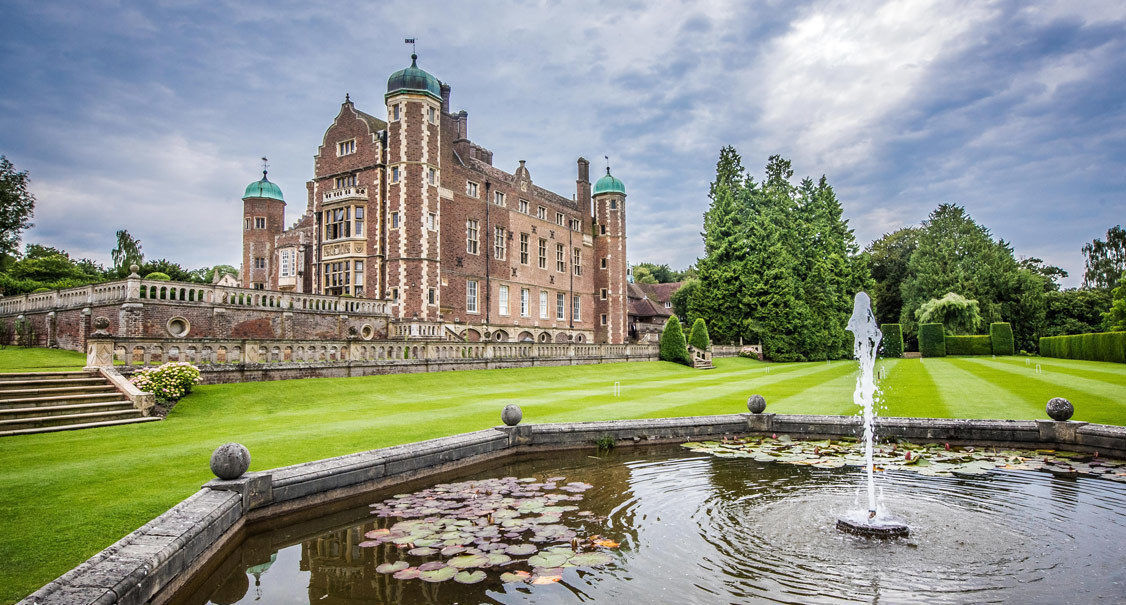 About the venue
We hold some of our Saturday courses at Madingley Hall.
Part of Cambridge University, this 16th century property is a jewel set in eight acres of beautiful parkland.
Madingley Hall was once rented by Queen Victoria for her son Edward Prince of Wales to live in while studying at Cambridge.
It's a 15-minute taxi ride from Cambridge station or if you are coming by car there is free parking in the grounds.
You can even book to stay overnight if you wish in rooms priced from £99 bed and breakfast. Wine course participants get 10% off - email us to ask for a unique booking code.
How to get there
Madingley Hall, Cambridge
Madingley
CB23 8AQ
See map at bottom of page