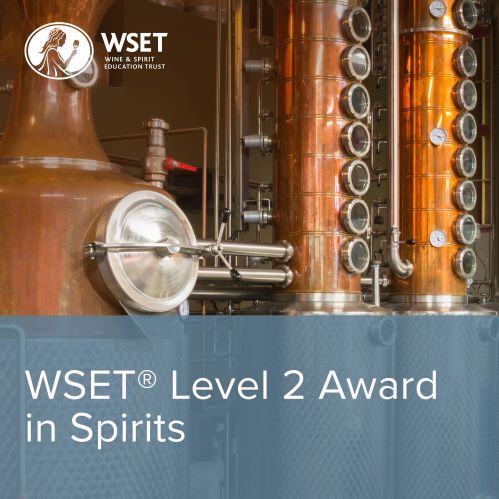 Event Description
The WSET L1 Spirits qualification aims to provide entry-level product knowledge about the world of spirits, suitable for those working in the hospitality industry or anyone who enjoys spirits and wants to learn more!
The Course Price Includes...
In-person interactive full day session with a WSET Educator
Tutored Tasting of 10 different spirits.
Course Resource Book
30 question multiple-choice exam
Successful students will receive a WSET Level 1 Award in Spirits certificate and lapel pin.
You will need photo ID in order to register for the examination.
Outline of the course
All the main categories of spirits
Learn about Whisky, Gin, Rum, Cognac, Tequila, Vodka and Liqueurs! How are they made? Why are some so much more expensive than others?
Process of distillation
Factors affecting the flavour of spirit
The WSET Level 1 Systematic Approach to Tasting Spirits
Service and sales of spirits
To gain the knowledge students need to successfully pass a multiple choice paper of 30 questions
Full details regarding the examination format and course content can be viewed in the course specification, click here.
Course Dates - one full day from 10 am - 5.30 pm on Monday 2nd October
Special Educational Needs:
Please make us aware if you have a condition which may mean that you will qualify for additional help during the exam such as dyslexia.
Local Wine Schools in the Press

'The best wine courses and classes in the UK'
Daily Telegraph

'Londons loveliest wine tasting classes'
Time Out Magazine