View our video and get a flavour of our World of Wine series
Broaden your wine horizons as you taste 50 deliciously different wines from around the world.
This is an informal and practical course designed for people who enjoy wine and would like to learn a little more. No previous wine experience is necessary.
The 8 evenings will take place on the last Friday of every month, spread out across the year (with a break for summer) so you will always have something to look forward to!
We'll show you how to taste wine like a pro and then you'll start your journey through the world of wine guided by an expert wine tutor. We'll explain how a wine's aromas and flavours are influenced by the place where the grapes are grown and how the wine is made. You'll discover new wines and learn how to identify different styles and grape varieties.
You'll also get lots of useful hints and tips about wine including how to store it and how to pair it with food.
By the end of the course you will know how to find wines you'll like and know where to go to find good value wines.
We also offer the opportunity to purchase Nez du Vin kits, which are the perfect accompaniment to the sessions, find out more here.
Our World of Wine Discovery makes a fantastic gift for anybody who enjoys wine and can be purchased as a gift voucher.
Buy your World of Wine gift voucher FOR ONE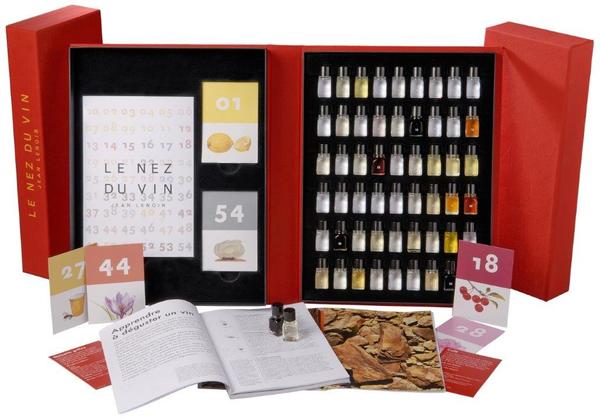 Nez Du Vin 54 Aromas Kit
The Nez Du Vin kit contains 54 aromas - a perfect gift for the wine lover in your life or as an accompaniment to the World of Wine experience or WSET courses.
£285.00
Gift options available
Sorry, Sold Out
More Info
What if I have to miss any evenings?
Not a problem. As long as you let us know 6 days before the course date, we can transfer you to another evening or just pick up the course when it next runs. If at the last minute you can't make it to the session you are more than welcome to send a substitute.
Local Wine Schools in the Press

'The best wine courses and classes in the UK'
Daily Telegraph

'Londons loveliest wine tasting classes'
Time Out Magazine