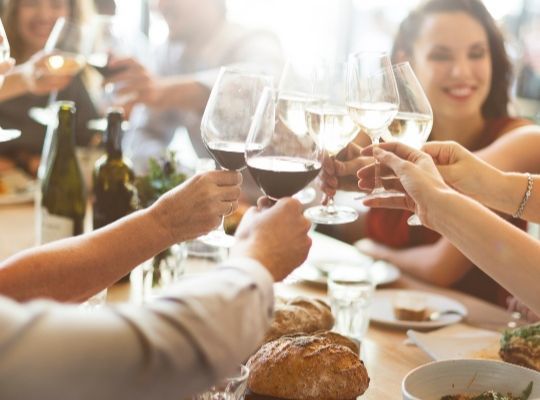 For these evenings we've added an extra ingredient - Food! Enjoy a variety of lovely wines expertly paired with food.
Choose from a wide range of evenings:
Perhaps cheese and wine - 6 wines and 6 cheeses - and some amazing combinations.
Or try or wine and chocolate evenings - simply delicious
Want to have really indulgent evening with fine wine and dinner? Then choose one our splendid wine and dinner events at Hotel du Vin, Birmingham or New Hall Hotel, Sutton Coldfield.
Or one evening not enough - how about our all-day events with a delicious 2 course lunch, champagne and 12 more wines... Not too be missed!
Local Wine Schools in the Press

'The best wine courses and classes in the UK'
Daily Telegraph

'Londons loveliest wine tasting classes'
Time Out Magazine