These remarkable kits help train your aroma memory and teach you how to recognise & describe the key aromas to be found in red & white wines.
Beautifully made presentation case
54 superb quality aromas come to life in your scent memory for you to recognize in your wines
54 index cards explain the real link between aromas and wine.
A guide-book that shows how in both the New and Old Worlds, the 54 key aromas reflect grape varieties and vineyards. It will accompany you with its rich illustrations and practical exercises to teach you how to taste wines the world over
This Aroma Kit makes the ideal gift (especially when combined with one of our WSET courses or World of Wine experience for beginners and enthusiast alike.
Ideal if you...
want to start being able to identify wines by their primary aromas
want to re-awaken your ability to detect multiple aromas in wine
describe to others what aromas you are detecting
just have fun with friends guessing what each aroma is – can get very competitive!
entertain guests at home whilst trying different wines and foods
The price of £285 includes UK mainland delivery.
NOTE: The delivery of this product is fulfilled by Birchgrove using delivery company UPS. The delivery address must be capable of accepting deliveries from Monday- Friday 9.00am-5.30pm, preferably with a signature.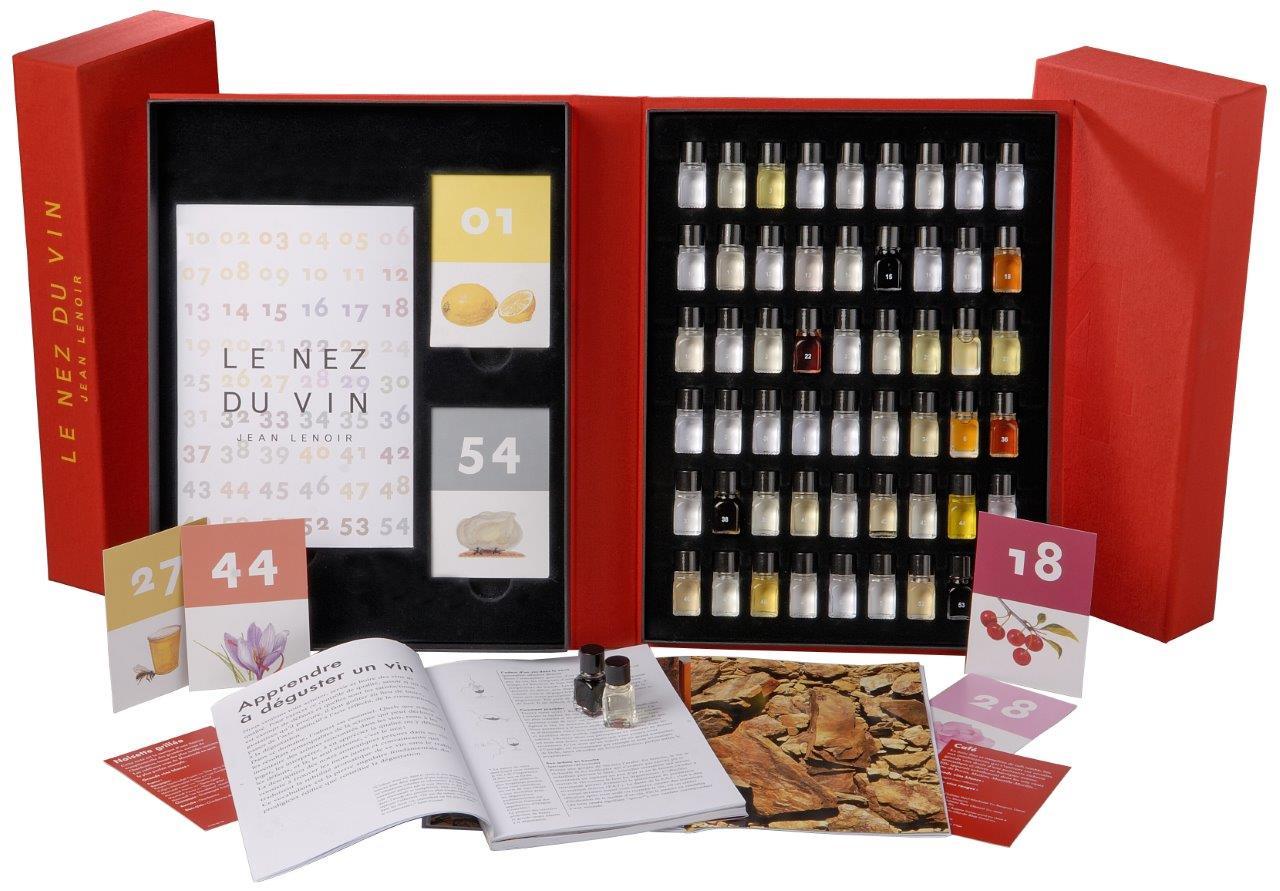 £285.00
Gift options available
Sorry, Sold Out
More Info
Local Wine Schools in the Press

'The best wine courses and classes in the UK'
Daily Telegraph

'Londons loveliest wine tasting classes'
Time Out Magazine