Wine Tasting & Wine Courses in Notts Derby
Notts Derby Local Wine School
A very warm welcome to Notts Derby Local Wine School! We are a local, independent wine education company based in Nottingham and Derby and specialise in hosting wine courses and tastings in Nottingham and Derby city centres. Our events are open to everyone - no previous wine tasting experience is necessary. We are also part of the UKs leading provider of professional WSET courses.
Our events are run by friendly wine tutors and are relaxed and informal with an emphasis upon learning by tasting. Whether you are new to wine and want to learn more, want to explore different countries or grape varieties, or simply want to enjoy good company and good times, we have a tasting for you.
The wine school is owned by the effervescent Debbie Ault who has a great fun and enthusiastic style of communicating her love for all things alcoholic! With her fun style and team of tutors you're in for a good time
We have some great Christmas Gift options for you, as all of our tastings are available to buy as Gift Vouchers. So whether you know a cheese fiend, rum lover, masterclass enthusiast, or a crisp nibbler, there is a great gift option awaiting you here!
*CHRISTMAS GIFT IDEAS*
This Christmas why not give the gift of alcohol to your loved ones!
We have a wide range of tasting experiences, all of which are available for you to buy as a Gift Voucher for that someone special this Christmas.
Whether they are a wine lover, cheese lover, rum lover or want to learn more about one of their favourite tipples, we have something to help you make this Christmas a step up from the "pair of socks and smellies" gift giver.
All our vouchers come as either E-Vouchers via email, or we can post them out for you so you have something to physically give them at Christmas. The vouchers are valid for 2 years, so there's plenty of time for them to find the perfect event to book on.
ENJOY
Are you a food and wine lover who wants to learn more? Are you fond of fizz? Are you looking to try something different? Our fantastic cheese and wine matching sessions, sparkling tastings and the wonderful 8 week world of wine course make an indulgent treat for yourself or a great gift for the wine lover in your life. Plus if you like a nip of the hard stuff there's something for you too.
EXPLORE
We offer a range of masterclasses and specialtasting events that focus on indovidual regions or grape varieites.
Plus we deliver the internationally recognised and highly regarded WSET (Wine & Spirit Education Trust) qualifications in wine in Nottingham. Ideal for a professional or enthusiast who is looking to learn in a more formal and systematic way. Classroom and online options available.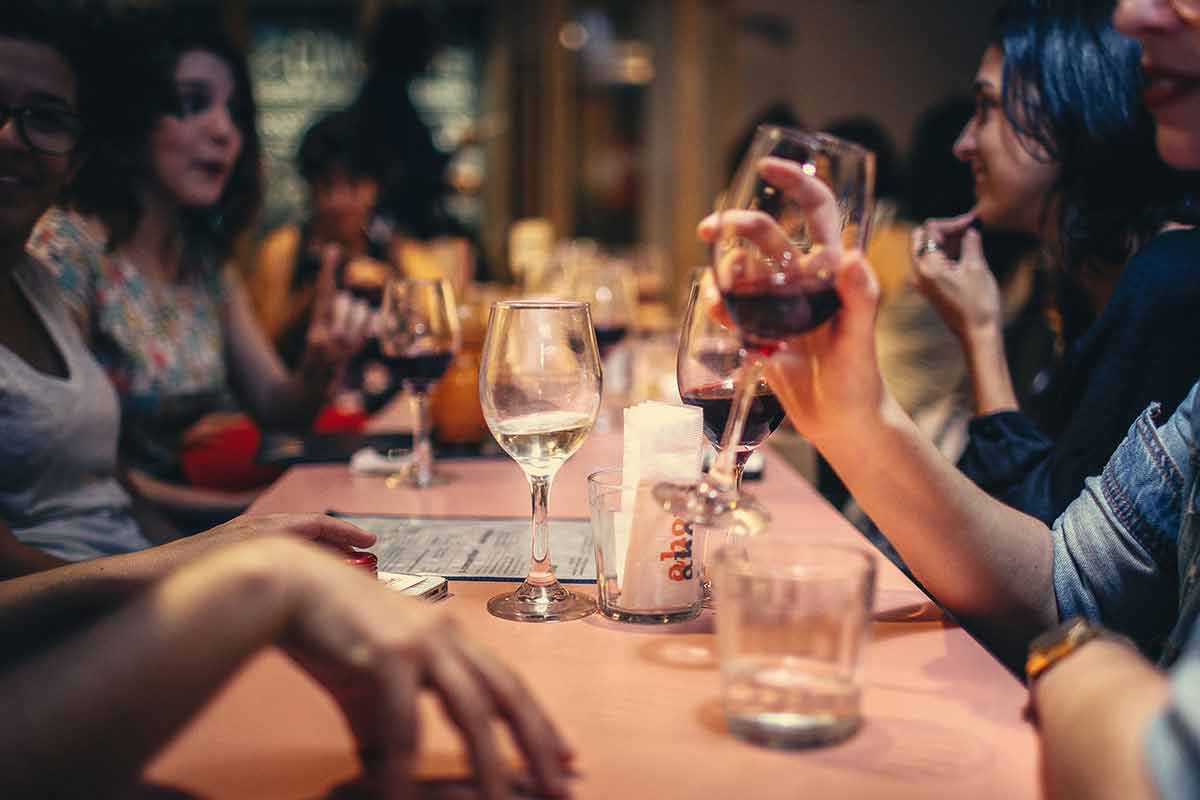 What to expect at NottsDerby Wine School
Our team here are a fun, wine, beer and spirits loving crew who enjoy sharing their knowledge and passion with others.
Our events are informal, relaxed and a great experience that we hope will have you coming back for more.
We are not stuffy and hoity-toity about wine as we believe wine is for everyone, and if you're not a fan of certain wines we'll be sure to find you something that suits you.
Plus we are very active on social media so keep up to date with our shenanigans by following us on Instagram or Facebook