This is a great opportunity to spend the day relaxing and learning all about wine in a really fun way! We'll be looking at :-
The Worlds major wine regions
New World Wines (Australia, New Zealand, Chile, Argentina, South Africa, California) vs Old World Classics (France, Italy, & Spain)
Major Red Grape Varieties – Shiraz, Cabernet, Merlot, Pinot Noir, Sangiovese, Tempranillo & others.
Major White Grape Varieties – Sauvignon Blanc, Chardonnay, Riesling, & others!
How wine is made - grapes, fermentation, ageing
How to taste wines – aroma, taste, & describing wines
Recognising elements of wine - tannin, acidity, oak
The effect of climate on the taste of wine
Which wines to buy / where to obtain the best value for money / storing & serving wine / understanding wine labels
Food & Wine Matching – tips & advice – with practical tastings.
Our Nottingham Saturday Courses take place at the Lace Market Hotel & Cock a Hoop, High Pavement, Nottingham, with excellent travel links and parking available nearby. Check out the hotel if you fancy making a weekend of it! Lace Market Hotel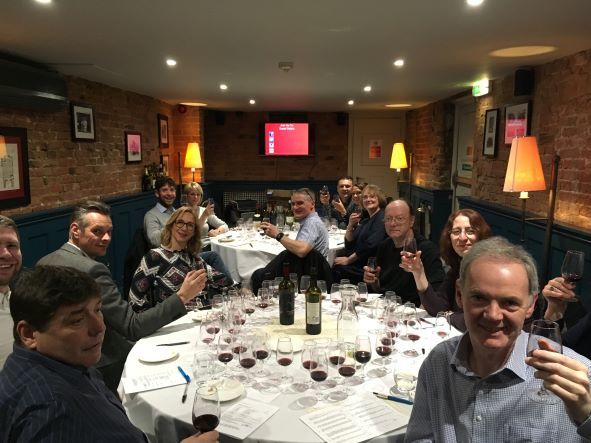 £85.00
Gift options available
Sorry, Sold Out
More Info

'The best wine courses and classes in the UK'
Daily Telegraph

'Londons loveliest wine tasting classes'
Time Out Magazine

Best Wine Courses - "5 Wine Schools I rate"
Delicious Magazine