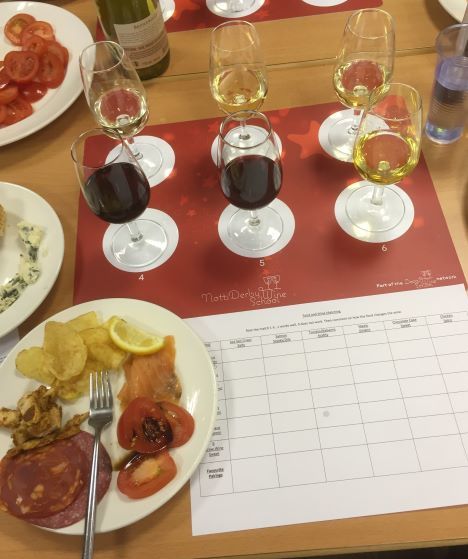 My favourite part about doing these food and wine evenings is when I can see the "lightbulb moment" on peoples faces.
Yes I liked that wine, and yes I liked that food, however put them together and Oh my goodness its a revelation!
So whether you're a cheese fiend or you like a meaty eaty, or indeed if you want to switch things up a gear with our Premium tastings there will be something for you. We also will be adding our special meal and wine pairing nights i.e Tapas and Wine, woking with local independant restaurants.
Local Wine Schools in the Press

'The best wine courses and classes in the UK'
Daily Telegraph

'Londons loveliest wine tasting classes'
Time Out Magazine