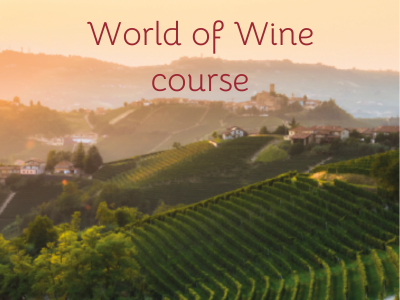 Course Description
This course combines a thorough introduction to the world of wine with the opportunity to discover new favourites as you taste your way around the world.
Are you looking for a sociable and relaxed way to spend your evenings and have a passion for wine, food and travel? Well, this is just the ticket!
Over six consecutive Tuesday evenings we'll teach you how to sniff, swirl and slurp like a pro, whilst introducing you to some fabulous food and wine matching ideas. We'll also share the stories behind the wines you taste. This is a very sociable course, on which you will meet like-minded wine-lovers who share your passion for wine. If you are looking for broad-based, practical but informative introduction to the wonderful world of wine, this is the course for you!
What you will discover on this course:
How to sniff, swirl and sip like a professional and how to describe a wine with confidence
The flavours and aromas associated with the world's major grape varieties
The three major factors that influence why a wine tastes and smells like it does
An understanding about wines from France, Italy, Spain, Portugal, Australia, New Zealand, Chile, Argentina, California & South Africa
The impact of climate change on wine
The different styles of wine; still, sparkling, sweet and fortified and how they are made
How to read and decipher wine labels
How to store and serve wine and how to spot a faulty one
How to make great food and wine pairings
How to choose better wines in shops and restaurants
The course is supported by digital presentations that incude lots of interactive content and learning aids and a tasting of six or seven wines per session.
Come and explore the world of wine with us!
Including...
Tour-de-France tasting
An evening tasting exploring the classic wines of France and the concept of 'terroir'.
A taste of Italy
An exploration of everything that Italy has to offer from Piemonte in the north to sunny Sicily in the south.
Spain and Portugal
An evening tasting that explores the traditional and modern style wines coming from the Iberian peninsula.
Australia and New Zealand
Join as we journey down under to explore a world of new wave wines from Australia and New Zealand
The Beautiful South; Chile and Argentina
An evening tasting that explores the big, bold and fruity flavours of wines from Chile and Argentina
USA and South Africa
An evening tasting that explores wines of the USA and South Africa and the impact of climate change on wine