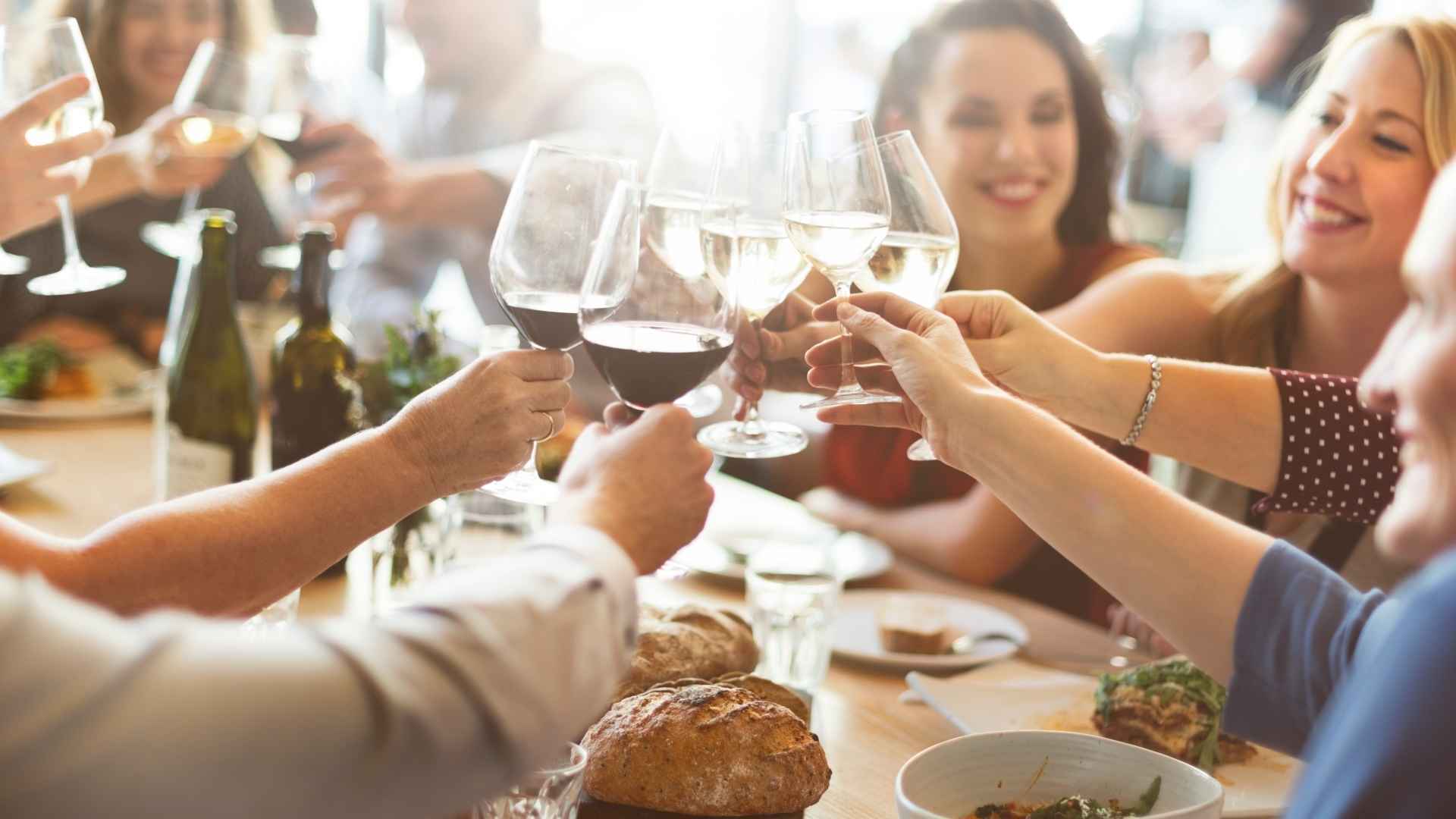 Posted on
The world is unlocking. I'm ready to taste and I can't wait to welcome guests back to wine school events. 2020 was a very bumpy ride and like everybody I'm adapting as best as I can to the 'new-normal'. I'm a social animal at heart, I love what I do and I'm optimistic that the recent increase in wine drinking will mean more people are curious about it and want to learn more.
I was asked the other day whether I think people are ready to come back to hospitality. While I can't wait to be sociable again, I think some people will understandably be nervous. Like most businesses we're doing everything we can to reassure our guests that it is safe to return to our events. I'm encouraged so far as bookings have been strong. As we open up, we will welcome many new guests as well as look after guests who have transferred from cancelled events. I've been overwhelmed by our guests' support which makes a huge difference when you are running a small, locally based business.
While overall alcohol consumption has been broadly flat during the pandemic, it's been widely publicised that wine consumption has increased. Wine has always been seen as an affordable treat so perhaps it's no surprise that wine sales have soared. The lockdowns meant households spent more time preparing meals and eating together. Wine has a natural affinity with food so it's now more established than ever in our at-home routine.
So much of life shifted online during lockdown and wine is no exception. I'd only heard of a couple of Zoom tastings before March 2020, now it feels like they are part of the furniture. I've embraced the Zoom culture by hosting online corporate wine tastings and this is an area of the business I'm expanding as I think online wine tasting is here to stay.
During the last year I've been trying to support other local businesses and I've been eating and drinking more local produce. I've enjoyed exploring all the delicious local wines made with grapes grown here in Norfolk. While there's a whole world of wine out there, there are dozens of fantastic wines made literally on our doorstep. That in itself is a cause for celebration!
My philosophy has always been to savour and enjoy, not to over-indulge and when you drink wine drink the best you can. So, I'm raising my glass to celebrate and look forward to seeing my guests again for some good times with wine.