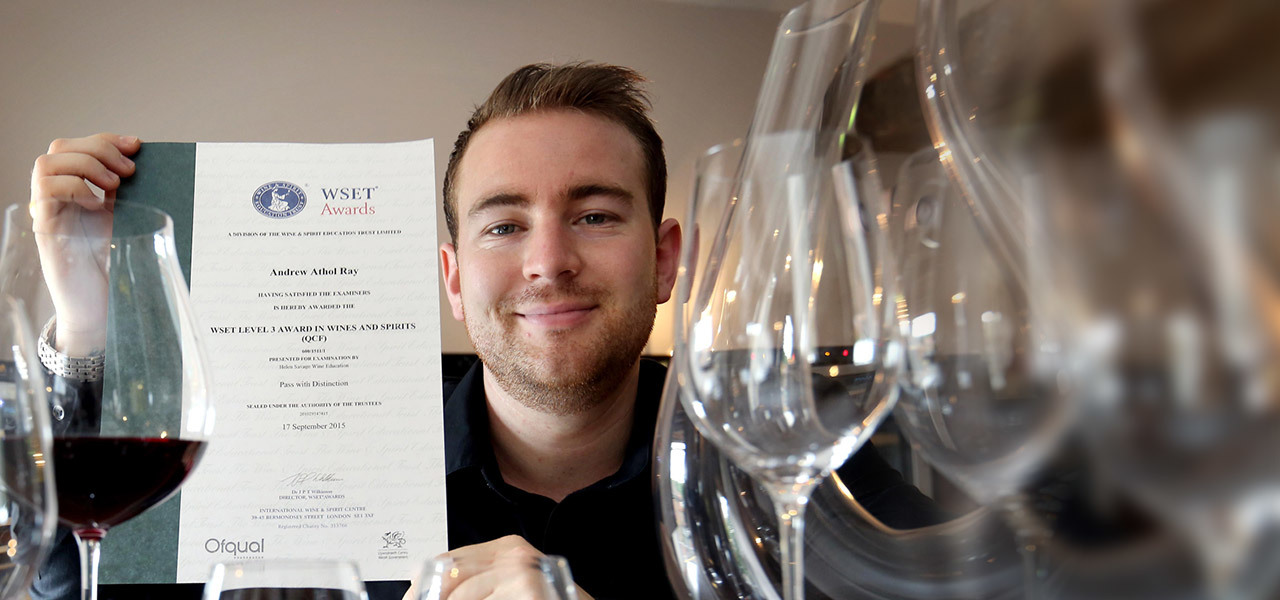 As seen on

Event Description
Mondays for 7 consecutive sessions (excluding Bank Holidays)
This well-structured and in-depth Level 3 Certificate is a course designed for anyone wishing to gain comprehensive knowledge of wines and spirits and build upon the knowledge gained at Intermediate level. You will acquire a thorough understanding of the factors influencing the style, quality and price of wines from key wine producing regions of the world. You will also develop analytical tasting skills using the systematic approach to tasting as tasting will be part of the examinations.
If you are an employer wishing to train your staff this course will equip them with knowledge and understanding of a wide range of products. This course is suitable for someone in a supervisory level position in wine sales and service.
Monday Sessions - who are they designed for?
We run weekly Monday sessions so you can take a longer weekend thus not disrupting your working week too much and to allow time to study between classes.
The sessions run for 7-8 hours, starting at 10am and finishing around 5.00, which enables you plenty of time to arrive on time and enough time to enjoy your valued Monday evening
There are 6 full sessions and an exam session, spread out over 7 weeks. The final exam day is 10am - 4pm.
Illustrative Course Outline (all Mondays)
Session 1 - Course Starter, tasting technique, grape-growing & winemaking
Session 2 - France; Burgundy, Alsace, Bordeaux, Loire, Rhone & others
Session 3 - Germany, Austria, Hungary, Italy
Session 4 - Spain, Portugal, North America, Chile
Session 5 - Argentina, SA, Australia, New Zealand, Sparkling Wines
Session 6 - Fortified Wines
Session 7 - Revision Session, Exam
What's included in the Course Fee?
All WSET course materials including; Course manual, Study Guide, Specification book and Tasting Card
All tasting wine (approx 70-80 wines)
All course handouts
We teach you the WSET Level 3 Systematic Approach to Tasting Wine ®
7 days of professional WSET tuition by WSET Certified tutor
Examination Papers & Fees (Theory Multiple Choice & Written plus Tasting Paper)
internationally-recognised certificate and Level 3 lapel badge
Local Wine Schools in the Press

'The best wine courses and classes in the UK'
Daily Telegraph

'Londons loveliest wine tasting classes'
Time Out Magazine