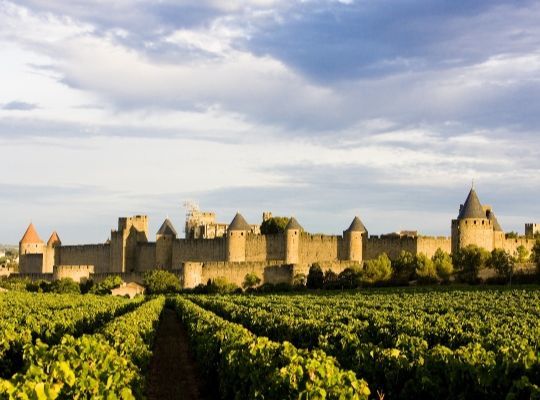 As seen on

Event Description
Over 3 weeks we will run up to Christmas with a French theme, albeit with a distinctly southern flavour. The six wines that we will be tasting are little bit unusual, a little bit indulgent (it is almost Christmas) and / or personal favourites of mine. And with a nod to Christmas considering which wine might work best with a classic Christmas course.
We will taste:
Week 1 – The smoked salmon, a classic Languedoc blend of Vermentino and Viognier and a "fairy" nice white from Roussillon.
Domaine Les Caizergues, Les Voisins £15.00
Côtes Du Roussillon: Les Sorcières Du Clos Des Fées Blanc £18.00
Week 2 – The cold cuts, one of my favourite rosés from the hills above Nice and a top Beaujolais Cru.
Bellet: Domaine De La Source Rosé £27.50
Moulin a Vent, Arnaud AuCouer £19.50
Week 3 – The main course, a Nielluccio, Sciacarello blend from Corsica and a fine expression of Mourvѐdre from Provence
Corse Sartène Rouge 2020 £17.50
Château Ste Anne, Bandol Rouge £34.00
The wines have been specially selected from VIN of Gateshead and are available at the exclusive discounted price of £124.00 for the 6 bottle case. Book now and order the wines before 4th December for free delivery.
Click to join the course and I will email you the link to purchase the wines on-line.
Join us on Thursday 7th December for a French Christmas.
How to get there
This event is online only.
Local Wine Schools in the Press

'The best wine courses and classes in the UK'
Daily Telegraph

'Londons loveliest wine tasting classes'
Time Out Magazine