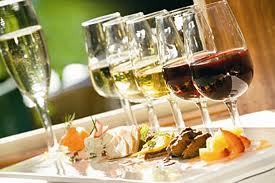 As seen on

Event Description
When was the last time you drank a German wine? Recently, then you don't need me to persuade you of the quality and value that German wines represent. And if you haven't tasted a German wine for a little while then let me show you what you are missing and also introduce you to some of the quality wines emerging from Eastern Europe.
Diversity of styles, white, red and sparkling. Dry and off dry. Not that long ago the fine wines of Germany were highly prized. On any decent wine list wines from the Rhine and Mosel commanded a greater price than wines from Bordeaux or Burgundy.
In more recent times German wines have fallen out of favour. Yet with low alcohol, refreshing acidity and more often dry rather than sweet these wines are very much on trend. And just as German wines begin again to find favour then other wine regions from Eastern Europe are finding their place on discerning wine lists.
With their pure fruit flavours and refreshing acidity these wines work perfectly with a range of dishes so we will pair the wines with a selection of Eastern European specialities such as Flammkuchen, Königsberger Klopse, Schnitzel bites and Bratwurst.
Join us to enjoy a taste of Eastern Europe and discover the white wines you should be drinking now (and the reds and sparkling too!) Lederhosen optional.
Local Wine Schools in the Press

'The best wine courses and classes in the UK'
Daily Telegraph

'Londons loveliest wine tasting classes'
Time Out Magazine