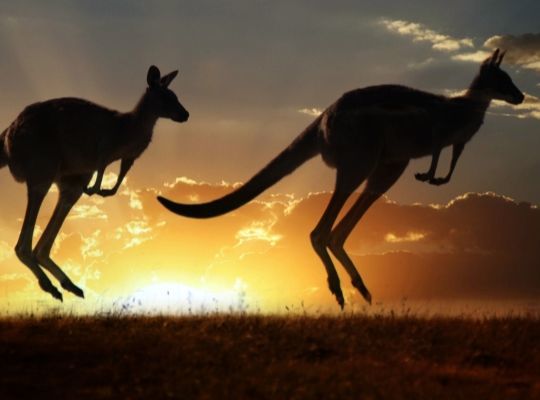 As seen on

Event Description
Part 1 - Australia and New Zealand
Australia is home to a huge and growing diversity of wines. Regionality is a word that is increasingly being used to describe Australia's best wines. The cooler parts of Australia such as Tasmania, and coastal regions around Melbourne (such as Yarra Valley) produce some of OZ's best sparkling wines. If you like New World Rieslings (if you havent tried them yet - you must! - they are deliciously dry, zesty, sharp white wines that are great with Asian food) try wines from Eden & Clare Valley.
The quintissential OZ grape is Shiraz grown in all manner of climates from the hot Barossa Valley to the cooler climates of Western Australia. It ranges in flavour from spicy, jammy and unctuous to refined and peppery.
Western OZ is home to 2 delicious blends - a white produced from Semillon & Sauvignon Blanc, and a delicious Bordeaux-style red from Cabernet Sauvignon & Merlot.
New Zealand has shot to fame as a producer zingy refreshing Sauvignon Blanc and is building a reputation for top draw Pinot Noir
Part 2 - South Africa
In the second half of this tasting we'll look at the wines of South Africa. Since the abolishment of apartheid in the 1990s this country has finally been allowed to spread its wings and is now producing some of the genuinely most exciting wines in the world. Tonight we'll showcase some of the best: S. Africa's flagship grape variety - the smoky Pinotage, and honeyed, appley Chenin Blanc - the perfect summer tipple.
Come & join us for this special evening & taste why these New World classic wines are once again being listed on some of the top restaurant wine lists in the UK.
Local Wine Schools in the Press

'The best wine courses and classes in the UK'
Daily Telegraph

'Londons loveliest wine tasting classes'
Time Out Magazine