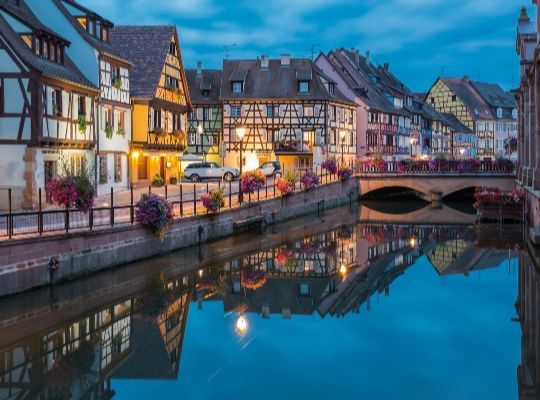 As seen on

Event Description
Welcome to the Wonderful World of Wines tasting of Alsace, Germany & UK. Time to discover the aromatics of Europe!
Part One – Alsace
Alsace in eastern France lies on the border of Germany and is as German as it is French in terms of population, architecture and its' grape varieties. Germanic Riesling and Gewurztraminer are found here side-by-side with French Pinot Blanc and Gris all adding to a small-but-complex wine producing region offering the most aromatic and different styles in comparison to the rest of France. It unusual, its unique, its great.
Part Two – Germany, Austria & UK
Forget Germany of the past (wine-wise). The UK used to be inundated with mainly sweet, sugary wines from Germany (e.g. Liebfraumilch) but now is dominated by dry, acidic and mineral-led wines from Riesling, Pinot Blanc (Weissburgunder) and Pinot Gris (Grauburgunder) and the complex and wondrous Pinot Noirs (Spatburgunder). It's a country with a well-guarded secret of amazing wines, something we'll have to investigate. We'll also try a dry English white and an Austrian Gruner Veltliner.
All tastings include; minimum of 7 wines sourced locally so you can find them easily if you like them, full tasting notes, tasting sheet, and use of professional tastings glasses.
Local Wine Schools in the Press

'The best wine courses and classes in the UK'
Daily Telegraph

'Londons loveliest wine tasting classes'
Time Out Magazine