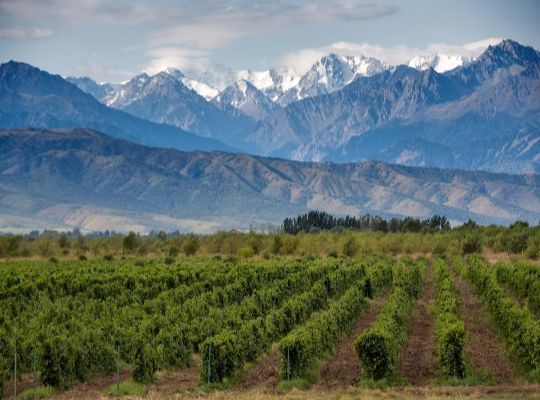 As seen on

Event Description
Join us for an evening of spectacular New World showstoppers!
Part 1: USA
This is a country which is now demanding we take another look. From its viticultural engine room, California, two seemingly contradictory wine images emerge. Firstly there's the cheap, sweet, soft, pink wines, served by the container-load in the supermarket. Then there's the super-premium, super-expensive world of boutique Napa Valley wineries, as shown on the film Sideways. So what is the 'real' Californian wine? Tonight we will dodge the stereotypes and discover rich, strawberry-scented Zinfandel (the red wine, not the pink stuff!), earthy Pinot Noir and creamy soft Chardonnay. Californian wines are elusive and often expensive, but they are able to compete with some of the best in the world - come along and taste for yourself.
Part 2: Chile & Argentina
Chile is often described as one of the most perfect places to grow grapes on the planet. We'll talk about the climatic and geographical influences that make this country unique, and try some of the most exciting and best value wines on the market.
Argentina, on the other side of the giant Andes mountain range has its own personality and produces some unique and brilliant wines. As well as the world famous Malbecs, Argentina also produces elegant Chardonnay and crisp, perfumed Torrontes, a really fashionable, up-and-coming grape variety.
All tastings include; minimum of 7 wines sourced locally so you can find them easily if you like them, full tasting notes, and use of professional tastings glasses.
Local Wine Schools in the Press

'The best wine courses and classes in the UK'
Daily Telegraph

'Londons loveliest wine tasting classes'
Time Out Magazine