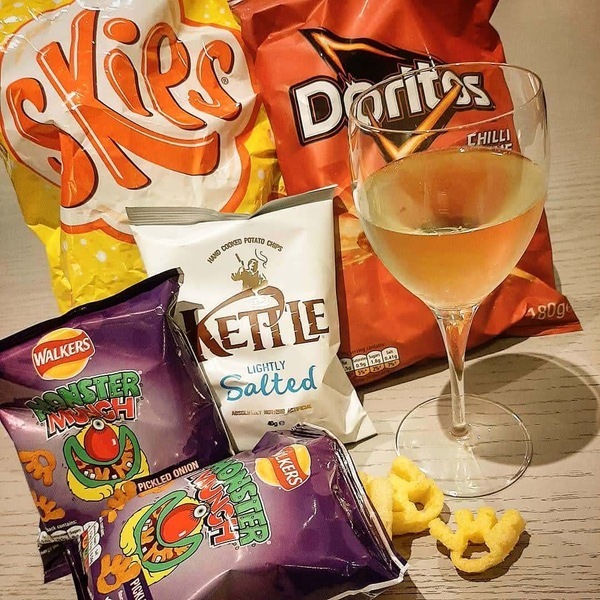 As seen on

Event Description
There are many classic wine and food pairings from around the world. However, there's nothing we love more than a quiet night in with a glass of wine and a bag of crisps. This tasting pairs both the expected and unexpected.
Salt makes wine taste better! That's the reason that salty food goes so well with wine. It makes wine taste fruitier and more full-bodied and dials down the acidity and tannins found in wine. We will try 7 different crisp and wine combinations and while they will vary a bit from tasting to tasting, will include at least some of the following:
Greco di Tufo with Torres Olive Oil crisps
Assyrtiko and Sensations Lime with Coriander Popadoms
New Zealand Sauvignon with Monster Munch
Viognier with Roast Chicken Crisps
Oaky Chardonnay with Wotsits
Pinotage with Frazzles
Nebbiolo with Truffle Crisps
Pinot Noir with Skips
Gewurztraminer with Chilli Doritos
Please let us know of any dietary considerations at the time of booking. We are able to make this tasting suitable for those following a gluten free diet.
Local Wine Schools in the Press

'The best wine courses and classes in the UK'
Daily Telegraph

'Londons loveliest wine tasting classes'
Time Out Magazine