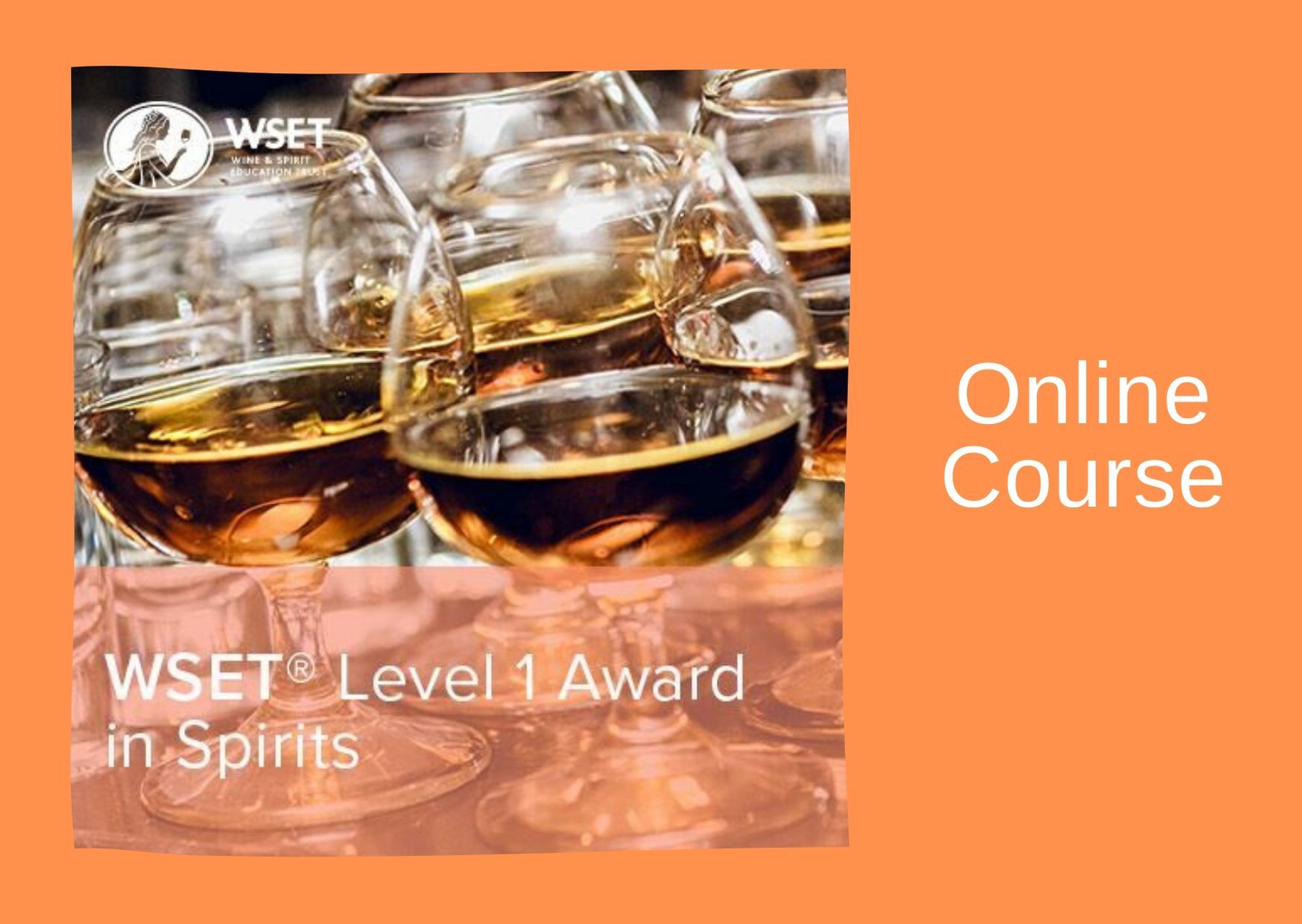 Course Description
You will gain a deeper understanding of Distillation, Vodka, Whisky, Gin, Liqueur, Cognac, Tequila and Rum and how they are made, how to market and serve them and how to taste like a professional!
What the course includes:-
3 Interactive Live sessions with a WSET Educator via Zoom
Access to recorded sessions if you miss one
Course Resource Book
Online Spirits exam - 30 question multiple choice.
Successful students will receive a WSET Level 1 Award in Spirits certificate and lapel pin.
We recommend that you purchase up to 8 spirits (available from justminiatures.co.uk) to support the course learning. This is recommended but not compulsory.

Programme dates:
Session 1 Thursday 25th February 6pm - 8.00pm
Session 2 Thursday 4th March 6pm - 7.30pm
Session 3 Thursday 11th March 6pm - 7.30pm
Exam - 18th March 6pm - this date can be amended, only at time of booking
Programme outline:
The main categories of spirits
Learn all about Whisky, Gin, Rum, Cognac, Tequila, Vodka and Liqueurs! How are they made? Why are some so much more expensive than others?
Process of distillation
Factors affecting the flavour of spirit
The WSET Level 1 Systematic Approach to Tasting Spirits
Service and sales of spirits
To gain the knowledge students need to successfully pass a multiple choice paper of 30 questions
To view the course specification click here
To register for this course please book by 17th February. To book after this date please contact the wine school before booking to ensure we can accommodate you.
Special Educational Needs:
Please make the school aware if you have a condition which may mean that you will qualify for additional help during the exam such as dyslexia.
How to get there
This event is online only.