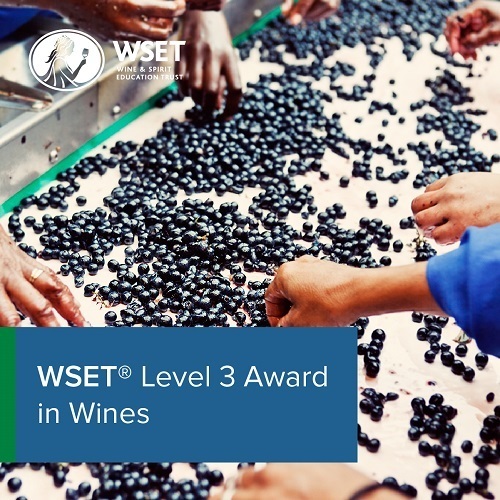 The WSET Level 3 is the ultimate course for wine enthusiasts who wish to learn about wines in a rigorous and structured manner, and gain an internationally recognised and respected wine qualification.
For those seeking to delve deeper into the world of wines, this qualification provides a detailed understanding of grape growing and wine making. Upon completion you will be able to assess wines accurately, and use your understanding to confidently explain wine style and quality.
Also aimed at people employed in the drinks and hospitality industries in a supervisory capacity; those needing core information to advise management and customers with authority, and make informed selections of wines.
At a glance:
~70+ wines tasted
~36 hours tuition
~48 hours home study
120 min multiple-choice & written answer exam plus 30 min blind-tasting exam
Filter results
Weekend/day?
View options

'The best wine courses and classes in the UK'
Daily Telegraph

'Londons loveliest wine tasting classes'
Time Out Magazine

Best Wine Courses - "5 Wine Schools I rate"
Delicious Magazine