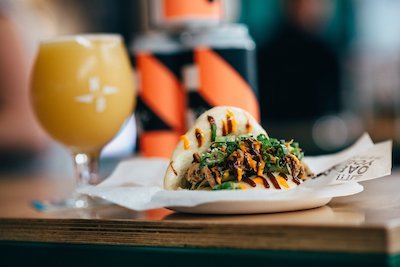 Battle of the Bao: Grape vs Grain
Let Battle Commence! A three way collaborative tasting featuring North Brewing Co, YWS and Little Bao Boy. You'll enjoy 3 bao buns paired with both a beer and a wine, but which pairing is the best? You decide! The tastiest battle in town...
£42.50
Gift options available
Sorry, Sold Out
More Info

'The best wine courses and classes in the UK'
Daily Telegraph

'Londons loveliest wine tasting classes'
Time Out Magazine

Best Wine Courses - "5 Wine Schools I rate"
Delicious Magazine