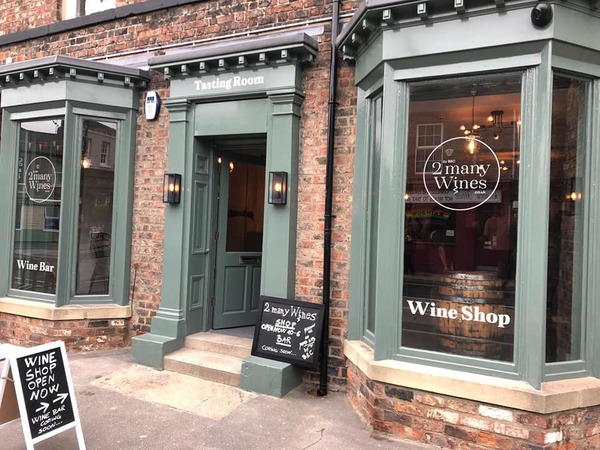 About the venue
Founded by long-time friends of YWS, Cyriaque and Benjy, 2 Many Wines is a beautiful addition to York's thriving wine scene. A hybrid shop and wine bar, it's the perfect place to unwind, grab a glass and peruse the shelves.
We are taking advantage of their closure on Mondays to bring the wine lovers of York the chance to indulge in our unique brand of wine fuelled fun, laughter, and education in this beautiful bar.
We will be offering collaborative tastings with ourselves and the boys, as well as favourites like Wine and Cheese pairing, Fizz evenings, blind tasting challenges, as well as seasonal specials.
How to get there
2 Many Wines, Bishopthorpe Rd, York
3 Bishopthorpe Rd,
YO23 1NA
See map at bottom of page