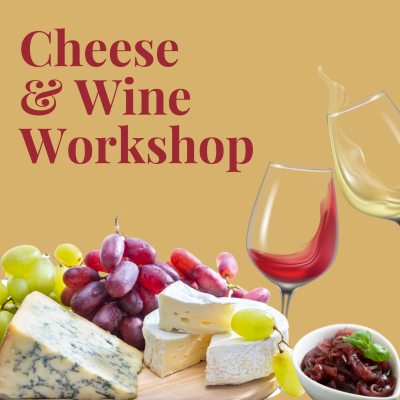 Event Description
Love Cheese? Love Wine? Why not come along to our cheese and wine matching evening and learn more about the best cheese and wine pairings to enjoy at home
We will be exploring a range of delicious cheeses, including Cheeses made in Norfolk, and matching them with some classic wines from around the world. We will also talk about food and wine matching more generally and you will pick up some really good tips to take away and practice at home.
During the evening we will try 6 different cheese and wine combinations. The matchings will vary from one event to another, depending upon availability, and we continually review the combinations with our expert Cheese supplier, family owned and run Amaretto Delicatessen in Norwich so there will always be new combinations to try.
Each event will include a minimum of 2 local Norfolk Cheeses and at least 3 pairings selected from the combinations below:
Chaorce with Champagne
French Chevre (Goats Cheese) with Loire Sauvignon Blanc
Farmhouse Cheshire with Chenin Blanc
Brie de Meaux with Viognier
Roquefort with Sauternes
Tuscan Pecorino with Sangiovese
Norfolk Binham Blue with an Italian Ripasso style red
Norfolk Dapple with Barrel fermented Chardonnay
Smoked Norfolk Dapple with a South African red blend
Perfect for foodies!
Local Wine Schools in the Press

'The best wine courses and classes in the UK'
Daily Telegraph

'Londons loveliest wine tasting classes'
Time Out Magazine