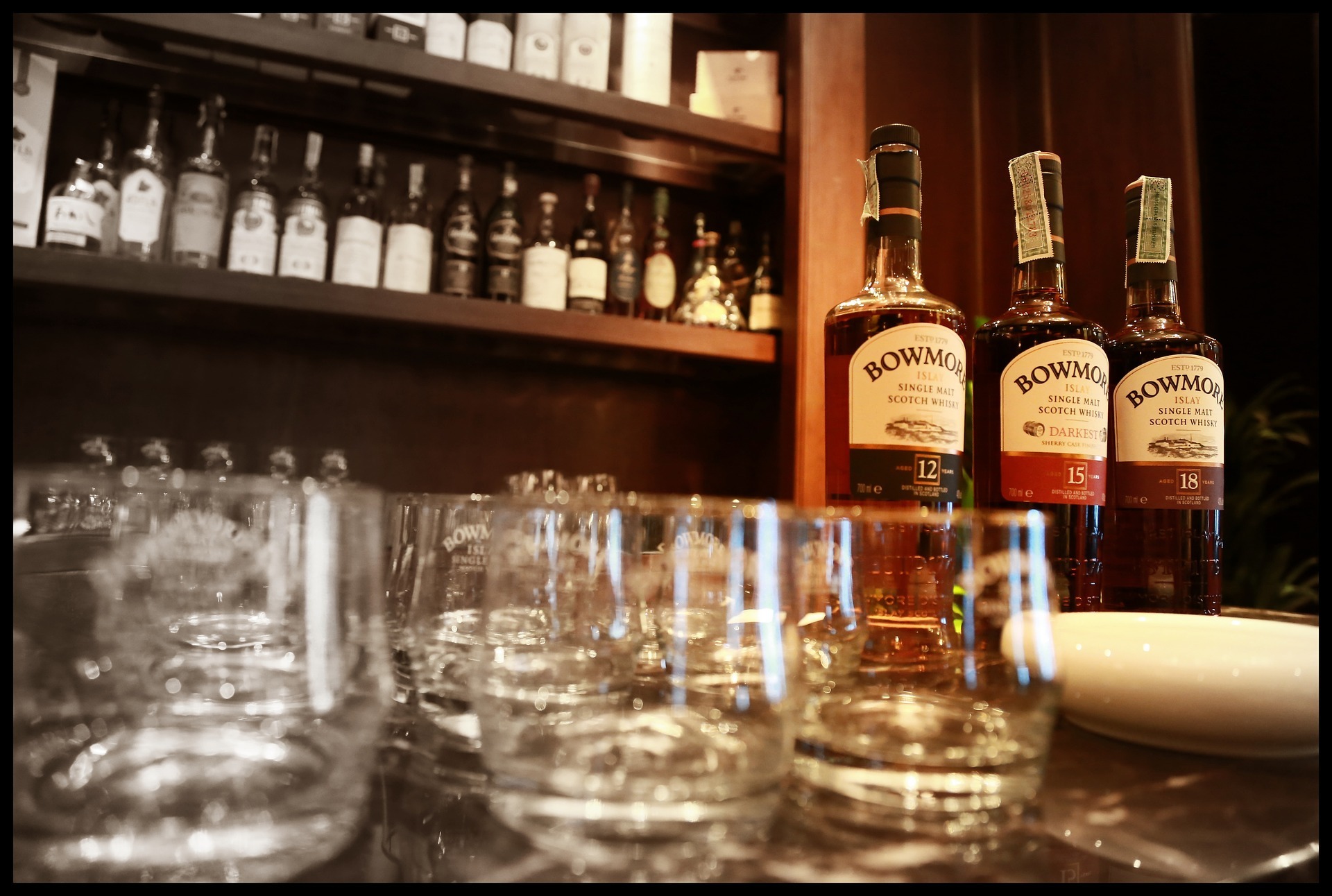 Event Description
Our Whisky Tastings provide step-by-step instruction in how to get the most from tasting single malt whisky. Wherever you live in Hampshire, you can get together, relax and indulge with Hampshire Wine School and like-minded students of all ages.
Scotch whisky or the uisge beatha, the water of life, is a wonderful spirit with a charasmatic and absorbing past. The lengths and methods a distiller pursues incorporating the long-maturation periods (10, 12, 15, 18 years old etc) define whisky, especially single malt whisky, as a high and wonderful quality product. Some spirits have few flavour compounds (e.g. vodkas), others gain flavour from their distillation period (e.g. Cognacs) whilst others will gain additional flavour from maturation in oak casks. Malt Whisky gains flavour from both the distillation method and maturation producing a fabulously complex and flavoursome drink. Truly one of a kind.
But it's not a simple as that. There is detailed variation throughout regional Scotland, from the fruity and elegant Speyside, to the peaty and smoky Islay and from the delicate Lowlands to the robust and spicy Highlands. Then there's Ireland, America, France, Canada and Japan (oh yes!).
"We just wanted to write and say what a fantastic night we had last night at Whisky Tasting it was great fun gained plenty of knowledge and very well presented. Would recommend your tasting classes to all we know. Hopefully will book another with you soon. Many thanks for a great night." (Paul Couch and Steve Patrick)
In our whisky tastings you will:
learn how to taste whisky like a professional
sample 5 different drams from Scotland and elsewhere
learn how whisky is produced
taste an example from each of the four regional parts of Scotland; Speyside, Islands, Highlands, Lowlands
taste an example from across the Big Pond, an American Bourbon whiskey
learn the definitions of differing alcohol strengths, e.g. 'cask strength'
learn an overview on the detailed production methods and maturation types/lengths for malt whisky
Local Wine Schools in the Press

'The best wine courses and classes in the UK'
Daily Telegraph

'Londons loveliest wine tasting classes'
Time Out Magazine