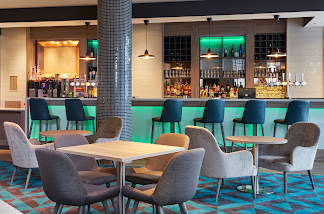 About the venue
Excellent

for visitors: 5/5 on TripAdvisor for proximity to transit.
This low-key town-centre hotel is a 7-minute walk from Southampton City Art Gallery and 1 mile from the Port of Southampton. Close to the main train station (a mere 15-minute walk), bus stations and national car park.
Situated on Charlotte Place itself. Has a Costa coffee inside the hotel itself, as well as a Bar and a Restaurant.
How to get there
The Jurys Inn Hotel (now called Leonardo Hotel) - Southampton
1 Charlotte Place
SO14 0TB
See map at bottom of page
Upcoming events
No upcoming events found.