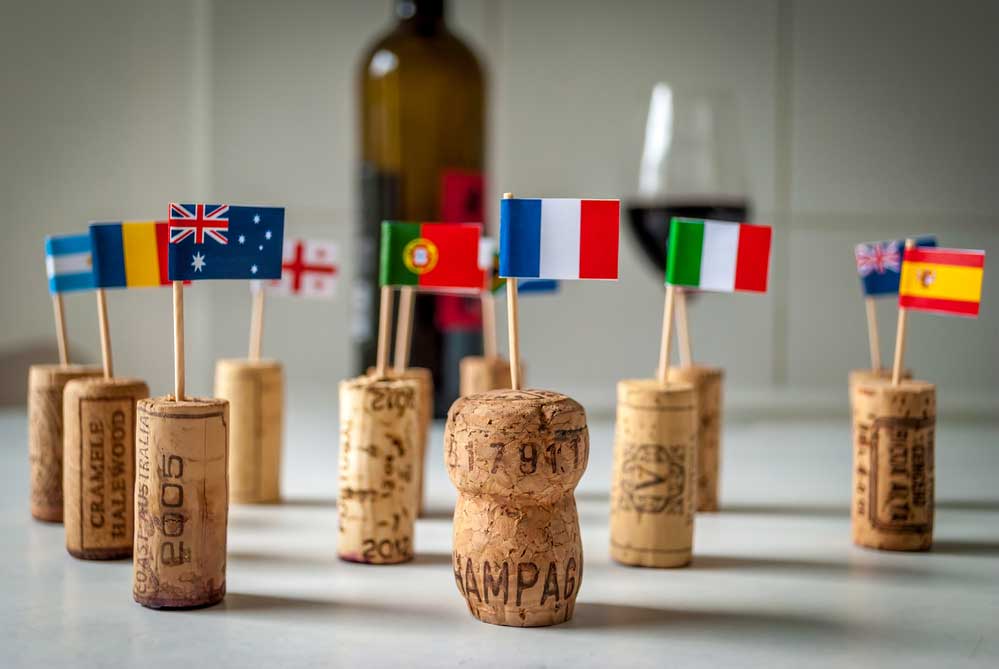 Course Description
8-week Comparison Course: FRANCE AND THE OLD WORLD vs NEW WORLD (WINCHESTER)
This fascinating course will focus on the classic wine regions of France and directly compare them against the best the New World can offer using the same grapes!
Join us each evening as we taste several pairs of wines made from the same variety, but from different countries. Can you easily tell the difference between Syrah from the south of France and Shiraz from the Barossa Valley in Australia? By the end of the course you will!
It is only when you taste these wines together that the differences start to stand out, and the comparisons can bring some amazing insights into wine styles. We will taste wines from Australia, New Zealand, South Africa, Chile, Argentina, California and compare them to wine from the Loire, Burgundy, Bordeaux, Rhone and Alsace.
Course Programme (8 sessions - all FRIDAYS, starting on FRIDAY 06/10/23:
Week 1 on 06/10/23 - Malbec from around the world: South-Western France vs New World
Week 2 on 13/10/23 - Chardonnay from around the world: Burgundy vs New World

Week 3 on 20/10/23 - Pinot Noir from around the world: Burgundy vs New World
Week 4 on 27/10/23 - Bordeaux red blends from around the world: Bordeaux vs New World
Week 5 on 03/11/23 - Sauvignon Blanc from around the world: Loire Valley vs New World
Week 6 on 10/11/23 - GSM blends from around the world: Chateauneuf-du-Pape vs New World
Week 7 on 17/11/23 - Exquisite Roses and Fruity Reds from around the world: South of France vs New World
Week 8 on 24/11/23 - Old World (Spain, Italy, Germany, Austria etc) vs New World - Let's step away from France for a week and expand our horizon to the rest of the Old World to discover how their wines stand next to New World equivalents! Some varietals to be explored: Zinfandel/Primitivo; Tempranillo, Grenache/Garnacha, Riesling, Gewurtztraminer, Pinot Grigio/Gris ...
All in all a fantastic opportunity to taste over 50 exciting wines and discover those you like best. Challenge the way you think about wine - forever!
"The past 8 weeks have been so enjoyable, entertaining and educational and your presentation excellent. Having been an adventurous wine drinker and big francophile for over 40 years it was so enjoyable to come out of each session having learned something new." (Tony Binns)
Including...
Malbec from around the globe
St James Tavern - Winchester
7:00pm
Chardonnay from around the globe
St James Tavern - Winchester
7:00pm
Pinot Noir from around the globe
St James Tavern - Winchester
7:00pm
Bordeaux blends from around the globe
St James Tavern - Winchester
7:00pm
Sauvignon Blanc from around the globe
St James Tavern - Winchester
7:00pm
Chateauneuf-du-Pape blends from around the globe
St James Tavern - Winchester
7:00pm
Rosés & Fruity Reds: South of France vs New World
St James Tavern - Winchester
7:00pm
Old World vs New World Wines
St James Tavern - Winchester
7:00pm