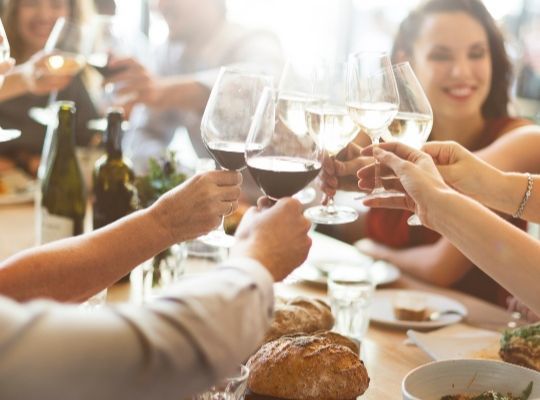 As seen on

Event Description
On this course we'll match up some of the delicacies from Scotland's world famous larder with some delicious wines from around the globe. We'll see how the complex flavours can complement each other, bringing out the flavours of both. Food and Wine matching is a true gastronomic delight, and we're going to talk through some general principals to give you some really good tips to take away and practice at home.
We'll try 7 different food and wine combinations, and whilst these will vary depending on the season, will include some of the following.
- Arbroath Smokie with Sancerre
- Steamed Langoustine with Spanish Albarino
- Lanark blue cheese with Sauternes dessert wine
- Highland Game Terrine with New Zealand Pinot Noir
- Orkney Cheddar with South African Cabernet Sauvignon
- Loch Rannoch smoked duck with Valpolicella
- Orkney Crab Pate with Oaked Chardonnay
- Peat-smoked Salmon with Champagne

This course is a must for lovers of food and wine!
Please let us know of any dietary considerations at the time of booking. We have made this tasting suitable for those following a gluten free diet in the past.
Local Wine Schools in the Press

'The best wine courses and classes in the UK'
Daily Telegraph

'Londons loveliest wine tasting classes'
Time Out Magazine