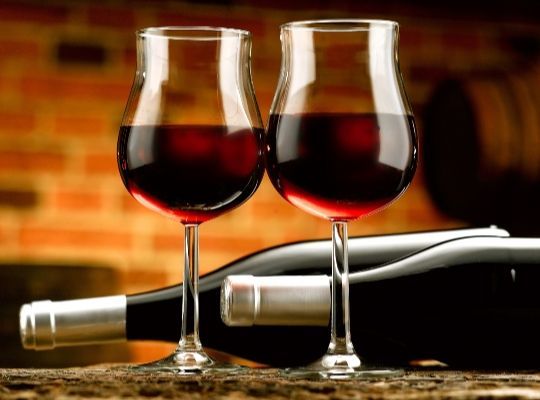 As seen on

Event Description
Join us for a 2 hour introduction to some of the best red wine styles in the world!

At this time of year you can't beat a nice warming glass of red wine! Tonight we'll taste our way through some of the best examples of the huge variety of red wines available. With red wines there really is something for everyone - from light and fruity Pinot Noir, to a traditional smoky Rioja, all the way to the vinous beast that is Autralian Shiraz!
On this red wine tasting we'll explore some of these classic wines alongside some new up and coming wine styles from lesser known regions and grapes.
We'll also talk more generally about how to get the most out of your bottle of wine, the art of decanting, learn about tannin and the affect it has on food, the best temperature to serve wine at and why some wine gets better with age.
Our tastings include; minimum of 7 wines sourced locally so you can find them easily if you like them, full tasting notes, and use of professional tastings glasses.
This wine tasting would make the ideal gift for the red wine lover in your life, and like all our events is available to book as a gift voucher.
Local Wine Schools in the Press

'The best wine courses and classes in the UK'
Daily Telegraph

'Londons loveliest wine tasting classes'
Time Out Magazine