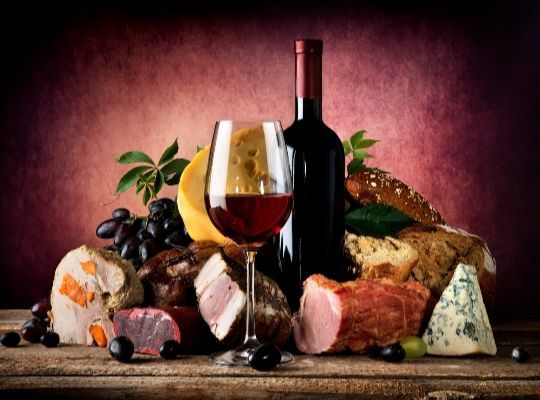 As seen on

Event Description
With over 1000 indigenous grape varieties to get to grips with, and enormous diversity of wine styles, Italy can be a confusing wine country to get to know! It's also the quintessential example of a region that makes wine specifically designed to go with food. These only make sense when paired with the delicious local cuisine.
Tonight we'll put some of these delicious combinations together, and you'll see how wines transform on your palate! We'll also talk through all of the classic styles of Italian wine, to help demystify this iconic wine country.
The lineup will vary from tasting to tasting, but will include some of the following:
Brunello di Montalcino with Speck
Barolo with Bresaola
Negroamaro with spicy Nduja
Valpolicella Ripasso with Prosciutto
Mortadella with Fiano
Salami with Montepulciano d'Abruzzo
We'll taste 7 different combinations of wine and top quality charcuterie, and explore all the regions of Italy as we go.
Please let us know of any dietary considerations at the time of booking. We are able to make this tasting suitable for those following a gluten free diet.
Local Wine Schools in the Press

'The best wine courses and classes in the UK'
Daily Telegraph

'Londons loveliest wine tasting classes'
Time Out Magazine