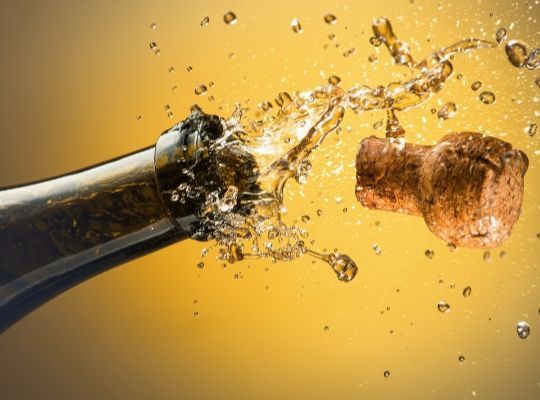 As seen on

Event Description
Join us for an evening of decadence as we celebrate the wonderful world of bubbles!
Of course we all know about Champagne (and we'll certainly be reminding ourselves this evening!), but there are top-notch sparklers made in just about every corner of the globe. So we'll compare Champagne to the eminently gluggable, peachy Prosecco, one of the world's most fashionable wines, the top class and hugely underrated Cava from Spain, and Champagne lookalikes from the New World, many of which would give their more famous European siblings a run for their money!
You'll learn how they get the bubbles in the wine, find out who invented Champagne (clue - it wasn't Dom Perignon!), discover why they put foil round the neck of the bottle, and see what the difference is between Vintage and non-Vintage wine. But most importantly we'll taste 7 different top quality sparkling wines, and you can discover for yourself which one's your favourite, and whether Champagne justifies its premium price tag!
Comprehensive tasting notes for all of the wines will be provided, as well as the use of professional ISO tasting glasses.
Local Wine Schools in the Press

'The best wine courses and classes in the UK'
Daily Telegraph

'Londons loveliest wine tasting classes'
Time Out Magazine