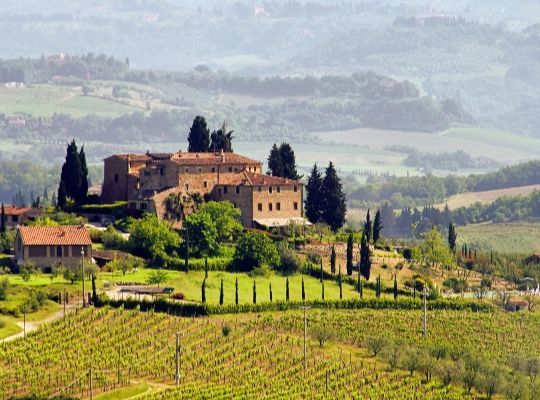 Course Description
Journey with us through the wine regions of Italy and discover what makes Italy the most fascinating wine producing nation in the world!
Taste beautiful Barolo, velvety Valpolicella, charming Chianti amongst many others in 4 Tuesday evening sessions dedicated to unravelling the mysteries and delights of Italian wine.
We will sample from the myriad indigenous grapes that make Italian wine so different and intriguing including Nebbiolo, Barbera, Sangiovese, Corvina, Garganega, Turbiano. Alglianico and Primitivo.
Italy can be the most confusing wine country to get to know, with an enormous diversity of wine styles, but the discoveries repay the effort involved.
We will wander through the north of the country, from the northwest (Piedmont) to the northeast (Veneto), through Tuscany and Abruzzo to the warm south (Puglia, Campania, & Sicily).
This course runs for one evening each week and it is flexible - if you need to skip a night, just let us know in advance and you'll be able to pick up a repeat session.
We have priced the course to give an overall 15% saving against booking the nights separately.
What will I get from this course?
Taste 24 wines from familiar favourites to lesser-known discoveries
Get to know the main regions and the wines produced in each of them
Learn how to taste wine like a professional
Understand how Italian foods pair with Italian wine
What if I can't make one of the evenings?
Not a problem. You can either send a substitute or we can schedule you onto a repeat session or give you a credit to use against other events.
Including...
North & North West Italy
The Venetian Wine Bar
7:00pm
North-East Italy
The Venetian Wine Bar
7:00pm
Central Italy
The Venetian Wine Bar
7:00pm
Southern Italy, Sicily & Sardinia
The Venetian Wine Bar
7:00pm