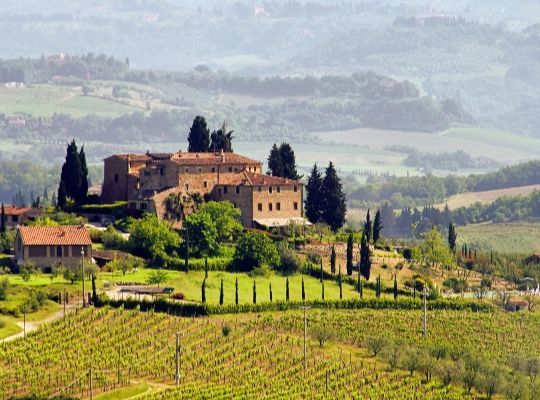 Course Description
Join us for an unforgettable journey as we explore the wine regions of Italy, uncovering the secrets that make it such a fascinating wine-producing land.
Over the course of 4 Tues evening sessions, we'll taste and savour beautiful Barolo, velvety Valpolicella, charming Chianti and many others.
We know Italy can be a daunting wine country to navigate but trust us - the discoveries are worth the effort. We'll wander through the north of the country from Piedmont and Veneto, through Tuscany and Abruzzo to the warm south of Puglia, Campania, & Sicily.
And it's not just about wine! We'll also be tasting wines with small food samples to better understand the foods that pair best with different styles, whether red wine, white wine, sparkling, or sweet. Discover the ways you can take your dining experience to the next level!
This course runs for one evening each week, and it is flexible - if you need to skip a night, just let us know in advance and we'll credit you. You can pick up a repeat session later or use your credit for any other event.
Don't miss out on this incredible opportunity to explore the magic of Italian wines!
What will I get from this course?
Taste 24 wines from familiar favourites to lesser-known discoveries
Get to know the main regions and the wines produced in each of them
Understand how Italian food pairs with Italian wine
Handouts and a course folder to fill with maps, grape profiles and charts for learning and practising at home
What if I can't make one of the evenings?
Not a problem. You can either send a substitute, or we can schedule you onto a repeat session or give you a credit to use against other events.