Join us on this magical journey through the world of wine. Engage your senses as you experience the aromas and flavours of 50+ wines, as we travel around the world. This voyage of discovery will take you to regions and countries, where you'll discover and taste many new exciting wines...
You do not need any previous experience, and the emphasis is on learning by tasting different varieties of wine. It is also a great way to meet new friends who share your love of wine. Book the 8-week World of wine course today to receive these FREE gifts:
Set of Grape Profiles featuring the world's top grapes
Set of wine maps for all the top countries and regions
Free Birmingham Wine School pen and drip stop on your first night
Free personal advice from a Birmingham Wine School expert on which wines to buy - from the moment you join up. Remember we don't sell wine, so we can provide truly independant advice.
Free PDF copy of the presentations for each 8 week session
Special promotions just for 8-weekers. Be part of this exclusive club.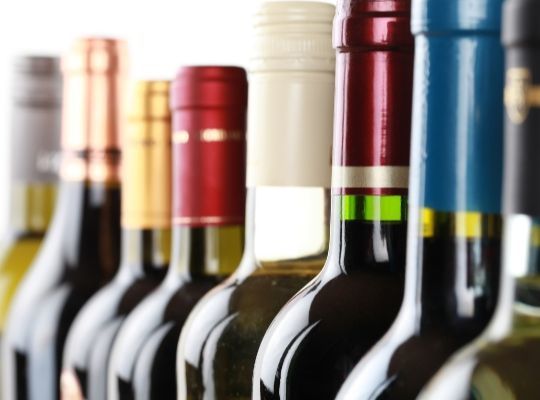 Starts
Fri 10
Sep
- 2021 -
World of Wine - 8 Week Wine Discovery
The 8-week World of WIne Course is structured as a practical introduction to the world of wine. It is designed specifically for people who enjoy wine and would like to learn more about it. ONLY £245. See more details...
Over 50 wines will be tasted in 8 weeks
Retail prices of wines tasted will be from £6 to over £30
Discover where to obtain today's best value for money wines.
Wine & Food Matching advice
Common wine faults - how to spot them
Storing & Serving wine advice
Taste the worlds major Grape Varieties – Shiraz, Cabernet, Merlot, Pinot Noir, Sangiovese, Tempranillo, Sauvignon Blanc, Chardonnay, Riesling, Semillon, Viognier, Pinot Grigio, Chenin Blanc, & many others
WHAT IF I HAVE TO MISS ANY EVENINGS?
Not a problem. As long as you let us know 6 days before the course date, we can transfer you to another evening or just pick up the course when it next runs. If at the last minute you can't make it to the session you are more than welcome to send a substitute.