Rob and Ben return to fill your Friday nights (and one Saturday night) full of joy, chat and wine at 8pm. These events are FREE, but we do ask for a voluntary contribution of £5 per evening to keep Ben in beer - sorry that should read wine!
You can Contribute through PayPal here:
Alternatively you can contribute through the website through booking onto the course below (Please ignore the date of the event, this is a requirement of our system)
See below for all the details of the events and actual dates...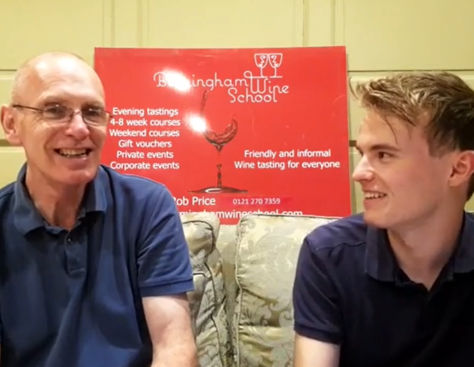 FACEBOOK LIVE - Voluntary Contribution
Facebook Live. £5 voluntary contribution per event. Bring joy to Ben (and Rob) by making this wonderful gesture. I may then be able to bring him home from Uni - After he has self isolated for a two weeks - who knows who he has been mixing with!...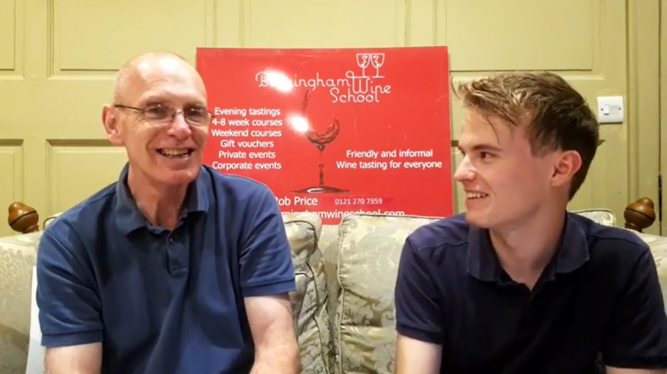 Facebook Live sessions - starting at 8pm
Friday 27th Nov. Cabernet Franc.

Rob will be tasting these two Cabernet Francs - Raats Silver Hope, South Africa, Naked Wines £15 and Dv Catena Historico, Argentina, Tesco £12.
The Christmas case. Three evenings getting you in the mood for Christmas. As well as tasting wines perfect for Christmas, we'll be chatting about Christmas wine advice, Food tips and Christmas quizzes to keep you entertained.
Saturday 5th Dec. Wines for Christmas - 2 Reds: Long Barn Pinot Noir, California, & Ladera Verde Cabernet Sauvignon, Chile.
Friday 11th Dec. Wines for Christmas - 2 Fortified: Graham's Six Grapes Reserve Port & Pfeiffer Rutherglen Muscat.
Friday 18th Dec. Wines for Christmas - 2 Sparkling: Amori Prosecco and Baron de Beaupre, NV Champagne.
These wines will be available in a Christmas case of six wines from Frazier's Wine Merchants for £70. Click here to purchase wines.