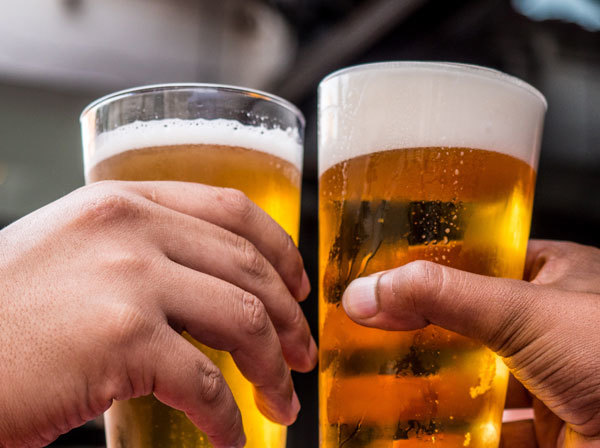 BPET level 1 - Beer Styles and Flavour
BPET courses are delivered exclusively through the Local Wine School network with Advanced Cicerone® and Accredited Beer Sommelier tutors. BPET - Beer Professional Education & Training is an industry-leading professional-level beer course. It has been created by leading beer professionals and educators and will train you in every aspect of the world of beer and craft beer and prepare you for external Cicerone® exams.
BPET (Beer Professional Education & Training) Level 1 - Beer Styles and Flavour - 2 Days
Our industry-leading professional-level beer courses have been designed & developed with Master Cicerone® Rich Higgins, Master Cicerone® & Doemens Beer Sommelier Mirella Amato, and IBD Beer Sommelier & Advanced Cicerone® Jonny Tyson.
This Level 1 course wil provide you a point of difference when applying for jobs involving craft beers, and a thorough understanding of the myriad of different beer styles, their tastes & aromas, and how they combine with different foods.
Participants in the course will be equiped with a career-start in the exciting, rapidly-growing craft beer industry, and will be prepared for the coveted Cicerone® Certified Beer Server Exam. The price of the exam is INCLUDED in the Course Fee.
The course runs for 2 full days from 9:00am to 5:00pm.
This course is completely suitable for anyone with a interest and passion for beer as well as those in the industry. The Certified Beer Server exam is a timed 60-question multiple choice exam, administered online. A grade of 75% is required to pass, candidates must also pass a short quiz about the Cicerone program.
During the course you will:
Learn about the wonderful world of Craft beer – including the different types of hops, malts, styles and flavours
Taste a wide range of local & international beers
Learn to taste & evaluate beer like a professional
Learn how to match beer with food
Learn bar skills for beer-focused venues
Be fully prepared for the Cicerone Certified Beer Server Exam by our world-leading tutors
Get a benchmark world-renowned Cicerone qualification if you pass
On top of all this, the course is a perfect opportunity to meet and network with fellow beer professionals and enthusiasts.
Price includes:
2 full days - Tutored tasting of 22-25 styles of local & International beers
BPET Level 1 Course Manual - Full colour 125-page
Cicerone® Certified Beer Server Exam - to be completed online
Please Note: These courses are not affiliated with the Cicerone Certification Program.
The course is also essential learning before embarking on the higher Level 2 Course - intended to prepare you for the Certified Cicerone® Exam.
The number of breweries and the range of beers available in the UK has never been more exciting - so why not make the most of this opportunity - and get qualified!
We only run these exclusive courses at selected locations within the Local Wine School network